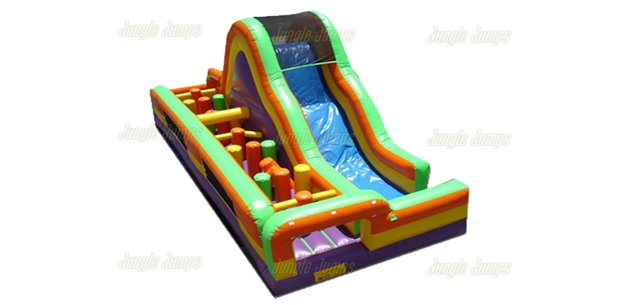 Starting your own inflatable jumpers business is definitely a scary proposition, especially if you've never started a company before, as is the case with most owners of this type of business. Getting the funds to purchase your inflatables can be tricky and intimidating, but one of the most difficult things for most small business owners is learning how to promote their brand. There are a number of ways to do this, but do you actually know what a brand is? Do you have a brand for your business? Having a brand can be the difference between your business growing and it staying small.
What Is a Brand?
A brand is defined as a name, slogan, symbol, or sign that is used to identify a seller's products or service. Take the big M for McDonalds, for instance – that is a brand that is easily recognizable throughout the world. Coca-Cola's distinctive red logo is another great example of how well branding can work. But branding isn't just having a great logo or slogan, it's figuring out what your business is and what you stand for. The first step in building your brand is figuring out who you are.
Your brand is how people perceive you. Do you want to be seen as a grumpy business owner who doesn't set up your inflatable jumpers properly? Or do you want to be seen as a happy, helpful owner who is interested in making sure that their customers needs are fully taken care of? That is the first thing you need to figure out when you're trying to build your brand. Once you know who you are, and what you want your business to stand for, you can start to build your brand.
Building a brand can be tricky, but there are a number of websites online that have great tips and tools about how to create a brand. Having the right image and font for your businesses name is important (as is, of course, having the right business name), and you want to make sure that everything about your brand is not only comfortable to you but also that it suits your business to a "t" as well. Then you can plaster your brand on your business cards, on social media sites, and on any advertising that you pay for. Having a great brand is the ideal way to make a person instantly think of your business when they're looking to hire someone who rents out inflatable jumpers.