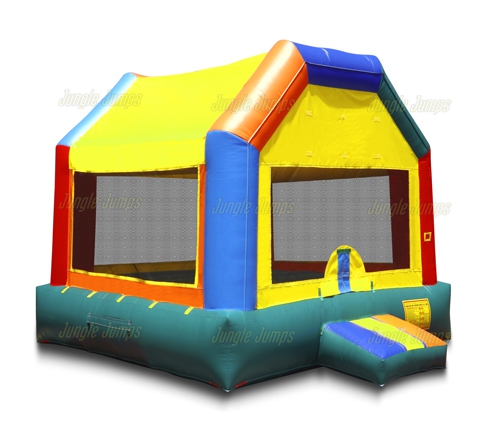 The idea of running your own business can be extremely seductive, but there are many who want to start a business but who don't know what type of business they can start. They don't make any products that they can sell, and they don't have any services that they can sell either. But one thing that anyone can do is to run a bounce house rental business. These types of party rental businesses have become very popular lately because so many people are having themed parties. All you have to do in order to begin a bounce house rental business is to visit a moonwalk manufacturer and to purchase some bounce houses or other types of inflatables. Then you just rent them out. But starting a business out of your home can have some challenges.
What You Need
In order to begin a business out of your home you'll need a few things. The first of which is access to a telephone. Most people live in an area where they can achieve cell phone reception in their home, but that can be fairly spotty. If you live in an area where your cell phone reception is spotty, you may want to think about getting a land line. This way you can relax comfortably knowing that if a call comes in, you won't miss it. At first you may be able to get away with combining your business and personal phones, but eventually you may want to get a separate business number.
The next thing that you need is a computer. Not only do you need a computer to find a moonwalks for sale, but you'll also need one to help your business thrive. In today's world if you don't have a website for your business, you may as well not have it at all. And a computer can not only help you to run your company's website, but it can also help you to have inexpensive advertising, as you can advertise your services on sites like Craigslist and even though social media sites like Facebook.
And finally you'll need storage space. When you see a moonwalk for sale online it's hard to realize how large it is. Bring out your measuring tape and actually measure out how big the bounce house or inflatable is when it's packed, so that way you can set aside enough room in your home to store the product.