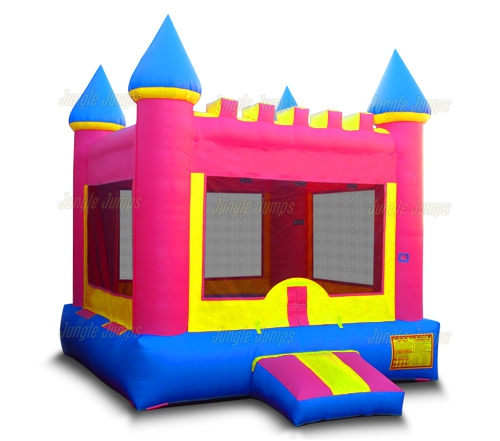 It is very easy to make a mistake when you start your own business, especially if you have never owned any sort of small business before. A large majority of people believe that it is a very simple matter to purchase an inflatable jump house and to rent it out. Unfortunately, owning your own bounce house rental business is a bit more difficult than simply purchasing a few bounce houses and hoping that people rent them. In fact, the difficult decisions begin as soon as you select which bounce houses you want to purchase.
One of the biggest mistakes that new bounce house rental business owners make is in purchasing themed bounce houses. It is never, and we repeat never, a good idea to purchase a themed inflatable jump house as your first inflatable's purchase. But why would you want to avoid something as adorable as a themed bounce house? There are many reasons why it is not a good idea to purchase a themed inflatable bounce house, the biggest one being because it does not appeal to everyone.
Let's say that you purchase a pirate bounce house as your first inflatable's purchase. You believe that the pirate bounce house looks really cool and that children will love it. A client calls asking for the options that you have available to rent and you immediately talk up the pirate house. Unfortunately, this woman has absolutely no interest in pirate bounce houses and goes elsewhere. Why would you unable to sell her on the pirate bounce house? Because her child had no interest in any sort of nautical theme.
If, however, you were to have had a variety of simple, colorful inflatable jump houses available for rent it is much more likely that you would of been able to talk the parent into renting one of them. Almost all experienced bounce house rental business owners will tell you that it is a much better idea to purchase simplistic, cute bounce houses to start your business with. These have a greater array of appeal for your clientele and will help to bring in the revenue much more swiftly. Once your business has grown substantially it is then your prerogative to add as many seem to bounce houses as you would like.