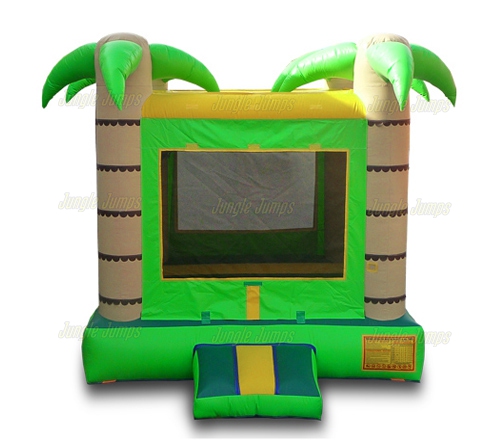 One of the biggest problems that most bounce house business owners run into is the simple fact that they have never owned a business before. Because of this they tend to not have the training or experience necessary that make owning your own business a great deal easier than it is if you do not have any experience or training in how to run a business. While renting out moonwalks can be a fun and profitable business to own, a lot of people get stuck on a few crucial details, and one of them is when, and how, to run a promotion.
Running Promotions
You've likely seen those "50% off" advertisements before. That is considered a promotion. But what are promotions and what are they designed to do? Promotions are little bonuses that you give customers for giving your business a try, or for coming back to your business again. Those are the two basic types of promotions: ones for new business and ones for repeat business. Each has their own pros and cons.
New Business
If you're trying to strike up some new business in order to rent out more moonwalks than you may want to do a new business promotion. This type of promotion is designed to get your business more attention by giving new customers a great deal. The trick in any promotion is making sure that you give the customer a good deal without hurting yourself at the same time. Do a bit of math and you should be able to figure out how low you can go on your rental prices without hurting your income. The con for this promotion is the simple fact that repeat customers may be frustrated that they don't qualify for the new deals you have.
Repeat Promotion
Repeat customers are always a good thing, and a repeat customer promotion can help to make your customers loyal to your business. This type of promotion is great if you're looking to build that loyal fan base, but may not help you to bring in new business. That is why many business owners run both type of promotions – either at the same time or one after another. This way you're able to entice both new and current customers to rent out your moonwalks for a good price, making them both happy and making your pockets that much more full.