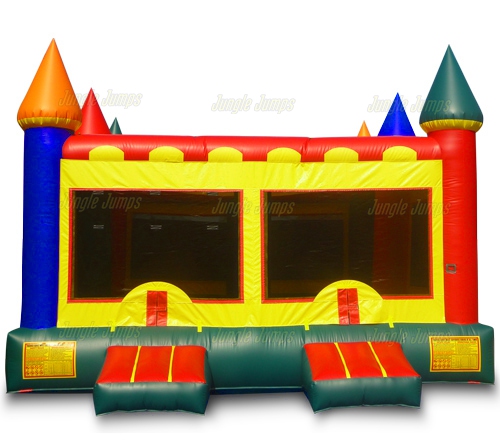 You've owned a bounce house rental business for a little while and you think you are ready to add some new units. It's fun to look at all the different units each bounce house manufacturer website has available as the unit seem to change on a yearly basis. You're scrolling through the pages when suddenly you come upon an inflatable slide. You realize that you've been thinking about getting an inflatable slide for a while, but you posit hesitate once you see that the slide is actually on the page promoting and inflatable waterslides sale.
It is actually amazing to see how many successful bounce house rental business owners hesitate when it comes to adding an inflatable waterslide to their collection. But why would someone who owns a successful bounce house business be so concerned about adding this type of inflatable unit? It's a good question, and the only answer that we seem to be able to come up with is that the business owners are worried that children will be more likely to get injured on a waterslide than they would in the bounce house. The truth is, however, if you know how to safely use an inflatable waterslide it is just as safe as an inflatable bounce house is.
There are number of reasons why it is a good idea to purchase a waterslide when you come upon an inflatable waterslides sale, starting with the fact that you be able to easily and quickly diversify your business. Not only will you be able to offer units that children can jump around in, you will also be able to offer units that children can get wet in as well. There is nothing better on a hot day then being able to climb up on top of a gigantic inflatable unit and to slide down the same unit splashing into crisp, cool water. When it is time for you to expand your business, think about adding an inflatable waterslide. You will find that not only are your clients intrigued by your new option, but also that they are more likely to rent the slide simply because it is something new and different that they have not yet seen.