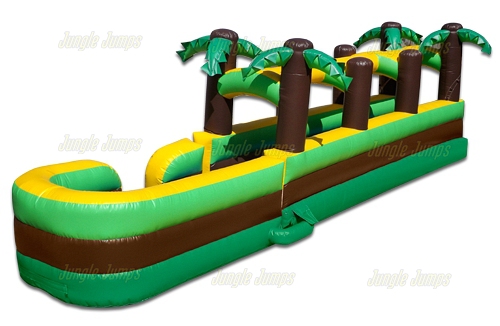 How a Moonwalk Business Works
The idea of owning your own business can be extremely intimidating to some. They believe that the entire process is something that only the very wealthy, or the very intelligent, are going to be qualified to do. But the truth is that just about anyone who has the drive and determination, and the smarts to be able to do a bit of research, can start their own business. One business that is very simple to begin is a moonwalk business.
What Is a Moonwalk?
Moonwalks are often called bounce houses. They are the large inflatable houses that you see on lawns and at birthday parties and other types of celebratory events. These inflatable houses are simple to transport, and easy to set up, especially once you have been doing it for awhile. They're always a hit at any party with young children, as the children thoroughly enjoy getting into the house and jumping around, and parents love that their children are able to bounce around and have fun safely.
How Does This Work?
So how does having a moonwalk business work? To start with, you need to buy some moonwalks. Moonwalks can be a bit expensive, especially if you're going to spend money to buy some of the higher quality ones. But once you have made this first purchase, however, you have then purchased everything that you need in order to start your business, aside from liability insurance. Liability insurance is something that is recommended in order to keep you safe from any sort of lawsuits or injuries that may occur from the moonwalk rental. While 99% of the time good, clean, safe fun can be had, there are is always the possibility of something happening accidentally, which is why insurance is always a good idea.
Once you've purchased one moonwalk, or a few moonwalks (you can find many different styles which will all appeal to different types of people), then you're ready to go. You can start advertising your services for free, even, using the internet and social media outlets, and you can post fliers and advertise in your local papers if you so choose to.
Owning a moonwalk business is fairly easy to do, especially if you take your time and do some research before you purchase one. And best of all you can expand your business easily, by buying more moonwalks when you find that you have a need to!