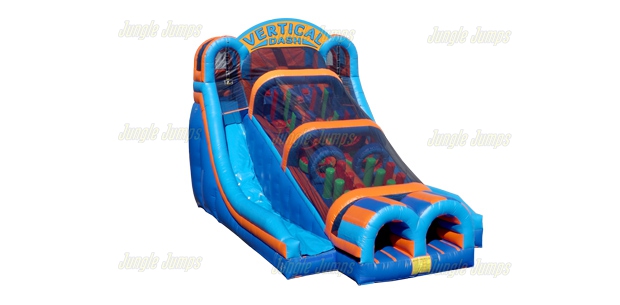 A relatively inexpensive way to drive more prospects to your inflatable web site is through search engine marketing. Search engines offer a "pay-per-click" marketing model. When searchers type in their search term, sponsored ad links will appear at the top and/or side column of the results page. These ads are paid for by the advertiser, based on how many viewers click on the ad.
One of the biggest benefits of this type of marketing is that you are able to display your inflatable ads to a highly targeted audience. Not only do you select the keywords where your ads will appear, you can also narrow this down to a targeted geographic location, by region of the country, state, or even cities and towns.
Search engine advertising is also a great addition to your inflatable marketing because you only pay for visitors to your web site, hence "pay-per-click" campaigns. Many other forms of online advertising will charge you a flat rate or a price based on ad views.
As you set up your search engine advertising campaign you will need to select keywords for which you want your ad to appear. Pricing per click is based on how competitive these keywords are, and how many other advertisers are also bidding on them. The bidding process will require you to enter a top price that you will pay for each click. This can be anywhere from ten cents to several dollars. The price that you pay will correlate with where your ad appears in the sponsored ads. Obviously the top is the best position, but not always the most cost effective one.
To keep the price per click down a little you will need to be a little more creative with your keywords. Consider what your future customers will be searching for. For example the keyword "inflatable" is very broad, with many bidders. Instead try incorporating your geographic location, "Boston inflatable rentals" into the keywords. This will make your ad more targeted, allow you a lower bidding price, and be more likely to target people that are interested in your services. You can also set a monthly budget for your entire ad campaign, which will allow you to keep your advertising expenses within your marketing budget.
The next step in setting up your advertising campaign is to create the text for your ad. You will have the opportunity to enter a heading and two or three lines of text. Then you will select a URL that visitors clicking on the ad will be directed to. It may be helpful to improve your clicks by including the keywords they are searching for in the heading of the ad as well. This will grab the attention of the searcher and make them more likely to click through to your inflatable web site.
To set up a search engine advertising campaign with Google visit
For Yahoo and MSN visit