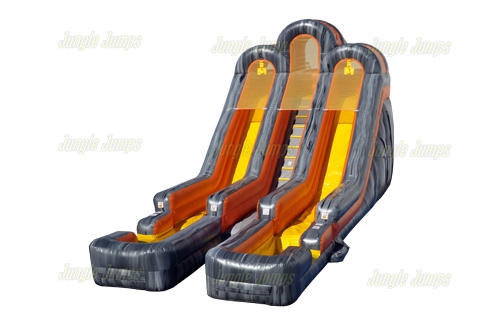 When you first look at a bounce house manufacturer to start building your small business the last thing on your mind is likely charity. Most people give to charity a few times a year, but what you may not realize, especially if this is your first business, is that charity opportunities can be a great way to get your business known to the public, which means more bookings for you and more money for your business. But how can your bounce house business help some sort of charity?
Local Organizations
Ask friends and family if they know of any organizations that have some sort of annual fundraisers. You'll quickly find that a lot of organizations have fundraisers on a routine basis, which means lots of opportunity for you to get your bounce house business known. Before you approach just any charity, though, it's important to make sure that the bounce house that you have to offer to the charity to use will suit their fundraiser. You wouldn't want to offer up the use of a bounce house for free for a raffle charity, as it wouldn't suit. But any sort of charity where there are activities going on, such as a charity fair or even a charity bingo, would be the ideal place to set up your inflatable.
Contacts
When it comes to using charity to further your business there is one important word: contacts. Firstly you'll need to get contact information for the organization that you're going to be helping out. Today most charity organizations have a website with all of that type of information directly on it, which can make it very easy for you to find what you need. Contact the person in charge, introduce yourself, and explain what your business is. Then tell the person that you were hoping that your business could help the charity to raise money and listen as the other person gets very excited.
Once at the charity event you need to make contacts with the people who are attending the event. Make sure that you are by your inflatable as often as you possibly can be and that you have business cards ready to hand out if asked. It's not polite to start forcing your cards on people at a charity event, but it's absolutely fine to give people a card if they ask you for one. Charity events can be a great place to help build your businesses size as well as it's reputation!