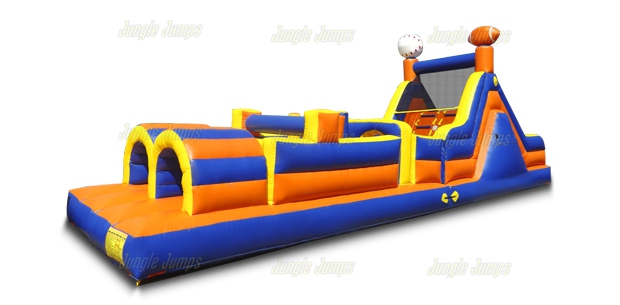 There is nothing that customers like better than being able to bundle, or package, things together. They feel that if they're able to do this they can get a great deal, and in many cases that is correct. Packages can be a wonderful way to expand your business and to take it to the next level, but a lot of newer business owners are clueless as to how to create a package and how to market it as well. Hopefully these tips will help.
Creating A Package
You've decided to create a jump house package but you're not sure where to start. Start by trying to figure out what you have that you can package. Do you simply rent out bounce houses, or have you allows your business to grow by getting other event rental items? If this is the case then you should definitely think about pairing your rental items with your bounce houses. This way you can give your clients something that they will likely need anyway, and you can promote another section of your business. If you don't have any other rental items, try pairing an inflatable slide with a jump house. This will be a good way to use up two of your rentals at once as well as to be able to make the most of what you have.
Advertising
Once you figure out what you're pairing together, it's time to think about how you're going to advertise them. The easiest way to advertise your deals is to first put the information on your website. Make it front and center and make sure that it's on the front page of your website. This will help people to know that you're offering something brand new. Also make sure that you talk about it on Facebook and that you talk about it on your Twitter feed as well. Spreading the word this way is quick, easy, and highly affordable.
There are likely a number of ways that you can package, or bundle, your services together. Ask friends and family if you run out of ideas, as they will likely have a number of great ones for you.