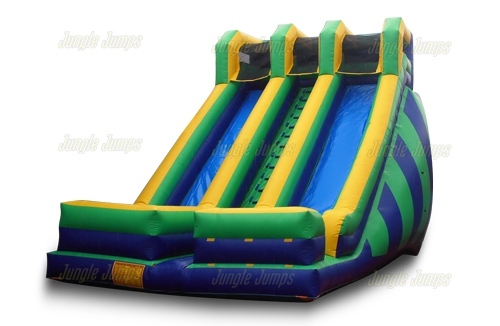 Starting any sort of small business is never-wracking, as you're putting everything you have on the line, and every part of you into it, and failing is not something you even want to think about. But one thing that people tend to not think about is what happens when it's time to expand. Many people assume that there is going to be no problem with their business growing, and that it will happen gradually and easily. Small business owners, however, tend to find that growing their business is almost as difficult as getting the courage to start the business in the first place!
Are You Ready?
Before you start to look at the inflatable manufacturer site for more bounce houses you need to figure out, for sure, if you're ready to purchase more inflatables. If you're currently renting out one or two inflatables, you need to realize that you'll likely need to have a hand to rent out three, four, or more, simply because you can't be in two places at once. Ask yourself these questions:
•    Are you renting out your bounce houses on a regular basis?
•    Do you have customers that are coming back to you for their rental needs?
•    Are your customers referring you to other customers?
If the answer to these questions is "yes" than you may be ready to take your business to the next level by purchasing more inflatables. The busier your business is, the more apparent it will be that you need to have more jumpers to rent out.
The Cost
Another thing to think about is the cost. The cost for inflatables does rise, along with everything else, so it's a good idea, before you start looking at an inflatable manufacturer site, to make sure that you have the money that you'll need to have to purchase the inflatables already in the bank account. This will take a huge deal of the stress off of you and will allow you to get your hands on new inflatables without having to go into any sort of debt. If your business is truly busy it should only take a few rentals before you're able to pull together the money you need for a new bounce house.
Once you've determined, for sure, that you're going to allow your business to grow you need to think about what type of new bounce houses you want. Instead of getting a house, for instance, you may want to look at the inflatable slide manufacturer to rent something a bit different, such as party gear or large inflatable slides. Taking your small business to the next level can be very scary, but if you have the customer base to do it, it can be the perfect time to do so.