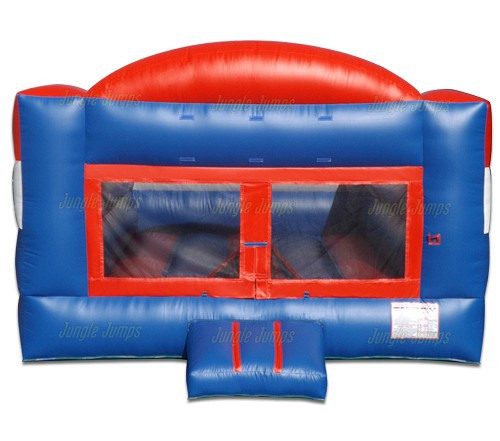 During the busy season, most moonbounce rental owners tend to set up their jumper at the party it is intended to be at and take it down the same day, simply because it is likely that the moonbounce will need to be used next day and another party. There are some instances, however, when it is much easier to leave the inflatable jumper at the renters residents rather than to travel back to get the inflatable jumper. What can you expect when you leave a rental at a renters house overnight, and how can you make sure that your rental is in good shape when you arrive to retrieve it?
Firstly, make sure that the renter is okay with you leaving the moonbounce at their home. While most people have absolutely no problem with this, there are some people who simply don't have the space to allow such a big thing as a bounce house to take up the area for that amount of time, so always double check with your customers first. If the customer is fine with you leaving the jump house their home, you should make sure they know what to expect.
Figure out, before talking with them, if your called will with them operating the moonbounce on their own. If you plan on leaving your bounce house at home that has children in it, it is very likely that the parents are going to set up the jump house once the party is over, or the next morning, so that their child can enjoy what they have rented. Explain to the customer that while you're comfortable with them inflating or deflating the moonbounce, that they should not do it too often. You don't want to put more stress on the bounce house than you need to.
You may also want to make sure that the contract states that you will be leaving the moonbounce at their place of residence, and that you expect to retrieve the bounce house relatively undamaged. You can also put a clause in the contract that states that if the bounce house is damaged from leaving it overnight, the customer will have to pay a fee to help cover the cost of the damage.