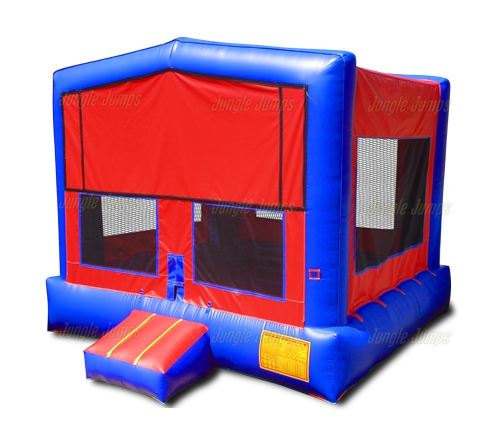 When you first start your business of renting commercial moonbounce units, you will likely want to do everything you can to make sure that your investment is secure. Unfortunately, as time goes on, bounce house owners tend to be a bit more lax when it comes to their units. They get used to the unit and they forget how much it cost to purchase it and so they often store their mood bounce improperly. This can mean that the bounce house needs to be repaired or replaced far sooner than it should have to be.
First things first – let's talk about improperly packaging your bounce house. It is important to make sure when you have deflated and taken down the unit that all of the sides have been completely drained of all air. Make sure there is absolutely no air left in the unit and the best way to do this is to deflated as much as possible using the blower and then to roll it up, constantly squishing it, to make sure any excess air is removed. Many of the units fold up, but some of them go into a tube. Make sure you know how to properly fold or roll your unit before you start renting it out. You should also make sure to put the commercial moonbounce back in the same bag that it came in, but you can't stay in the same bag, it's likely that you did not fold the unit correctly.
Some bounce house rental owners say they want to keep their bounce houses outside when they're not using them because they do not have much room in their homes. This is not a good idea. Even when it is deflated, a bounce house can be damaged by harsh elements. If your bounce house is rained on, even in its bag, that can create a heavy amount of mildew and decay. If you plan on storing your unit outside because you do not have enough room in your house, make sure you have it in some sort of enclosed structure that animals and elements are not going to be able to get inside of. Remember: the more care you put into making sure that your bounce house is thoroughly taking care of when it is deflated, the longer your bounce house will likely last.