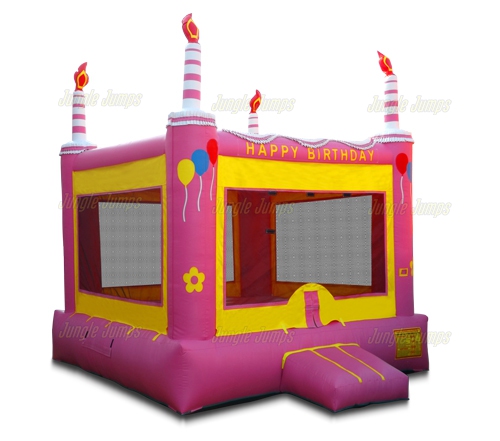 Legislature affecting the inflatable industry is not only a good thing, but it is critical. Without regulations pertaining to the safety and inspection of inflatable equipment our industry takes a serious risk. This type of safety-driven legislature keeps the number of accidents on inflatables to a minimum, therefore keeping inflatable insurance costs lower and customer's perceptions of inflatables in a positive light.
Without industry regulations many fly-by-night inflatable rental companies and inflatable manufacturers could pop up. This would not only increase the competition, but it would also put our entire industry at a risk. Those companies that do not follow necessary inflatable safety protocol risk disastrous consequences, which could ultimately tarnish the entire industry's reputation and drive insurance prices through the roof.
At Jungle Jumps we support the regulating of the inflatable industry to address safety concerns with the equipment and its operation. However, presently there is no one uniform national law governing the inflatable industry. Instead each state has the responsibility to develop and implement requirements for inflatables subjective to that state. Presently the states run the gamut from no inflatable regulation, which is risky for our industry, to oppressive and limiting regulations, which is also a threat for the inflatable industry.
By making this a local issue, each state is responsible themselves for setting and enforcing the laws pertaining to inflatables and other amusement equipment. Many states simply do not have the resources, staff, money, and otherwise to perform the safety checks and inspections that are necessary to ensure proper inflatable operating procedures are being followed.
Then you have states such as New Jersey, which we discussed in the last newsletter. In this case the state's inflatable regulations are so restrictive for operators and manufacturers that businesses simply cannot afford to operate in the state. If every state implemented a similar legislature manufacturers would not be able to afford the exorbitant costs for each state they sell an inflatable in. This would reduce the inflatable options available to you, ultimately diminishing the industry.
Presently executives at Jungle Jumps are working hard with government officials to create nationwide standardized regulations for the inflatable industry. This will allow all inflatable businesses and manufacturers to offer their products and services to the maximum number of prospects, while maintaining an acceptable profit. Standardized laws will also ensure that proper safety procedures are being followed from all inflatable businesses, regardless of the state that they are operating in.
As our industry continues to grow by leaps and bounds, it is becoming more and more critical to have a consistency from each state regarding inflatable legislation. We would like to hear from you. What are your thoughts on standardizing inflatable legislature for every state? Post your comments and discussions on our Facebook page http://www.facebook.com/#!/JungleJumps.