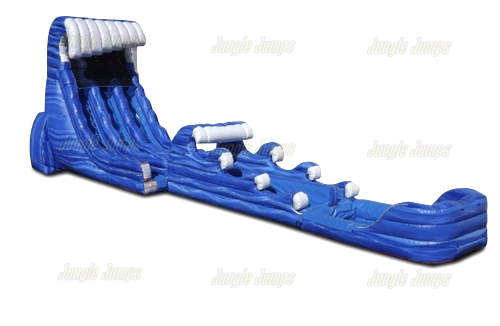 When you first begin your own business, things can be extremely unnerving. It's always scary to begin something new, especially if it's something that you have very little practice in doing. That's why almost all business experts advise people who start a new business to write a business plan. Even business owners who have begun Fortune 500 companies look at a business plan before fully deciding to invest in something. If you're planning on beginning an inflatable rental business, before you even begin to look for bounce house sales websites, it's vital that you write your business plan.
What it Does
Imagine trying to build a house without any blueprints. Could you build something that looks like a house? Possibly, if you've built a few homes before. But is that house going to be anywhere near as sturdy as one that was built with solid plans? Likely not. A business plan is exactly that – a blueprint for your business. It's a way to keep you organized and to help you to stay on track. You would never believe how easy it is to get off track when you're running your own business. Things change and you find yourself trying to change to adapt to specific situations, such as trying to find the right bounce house manufacturer or trying to gauge your demographic. Your business plan can help you to keep on track.
What to Write
What should you add in your business plan? Look online and you'll find dozens of sites that can help you to understand what types of things you should put on your business plan. What you opt to include is all up to you. You should always put into your business plan, however, your company's goals, how you're going to achieve them, and what your company's core beliefs are. These three things can help you to stay on track, even when the bounce house sales situation takes a turn that you didn't expect it to take. You don't have to come up with sophisticated words, nor do you have to have a business degree to be able to put together a business plan. You simply have to do some research on the formatting and to flush out your business idea thoroughly.