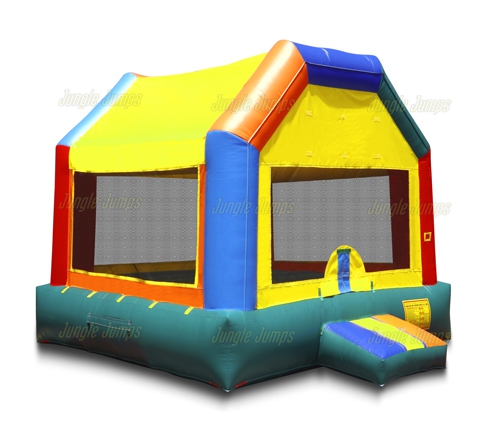 After you've owned your bounce house rental business for a while you will realize that you likely have a number of customers who are not only repeat customers, but you're also helping to get the word out there about your business. These customers can be the difference between a thriving business and one that is barely able to stand on its own. It doesn't matter what type of inflatable moonwalks you rent, if you have customers who are truly responsible for helping your business to shine, it is important to recognize them.
Recognizing Your Customers
Customer appreciation is something that every business owner should think about regularly. Yes, there are plenty of other things you need to be thinking about in order to keep your bounce house rental business floating, but you have to remember that without customers you would not have a business. You should also realize that without repeat customers, and customers who are good at getting your name out there, your business would not be anywhere near the success it currently is. That is why it's extremely important to make sure that you recognize those customers who mean the difference between your business thriving and not.
There are a few different ways that you can do this. The most obvious is to offer them a free inflatable moonwalks rental. It should be easy for you to figure out which customers are truly deserving of the customer appreciation gifts and once you do so you can simply send those customers a coupon allowing them to have a discounted, or free, inflatable moonwalks rental. This not only can be a huge surprise for the customer, it can also work in your favor as well. Customers who are extremely happy about being recognized are much more likely to talk to others about your business and to explain how amazing you are then those were completely ignored.
It's important to realize that you don't have to spend a fortune to recognize your customers. For instance you can start a VIP club. A VIP club gives customers who have gone above and beyond the call of duty in getting your name out to the public special perks. Maybe they get a huge discount on any inflatable that they, or their friends rent. Maybe they get to hear about special offers before anyone else does. There are many ways that you can recognize your customers and show them how much you appreciate them, so make sure you take a little time to think about how you are going to show your customers how much they mean to you.