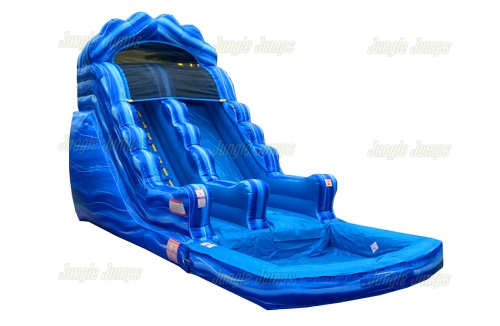 Almost all brand-new inflatable business rental owners worry about one thing when they start out: competition. The idea of starting your very own business can be intimidating enough, but when you add into it the possibility of having to deal with competition the intimidation level rises significantly. There are a few ways you can deal with competition if you are a bounce house rental business owner. The first way is to completely ignore it and to help that your services and your products will be good enough that you'll be able to battle down the competition easily. Another way to handle competition in the bounce house world, however, is to offer something your competitor does not.
Slides
One thing that your competition may not offer their clients is an inflatable slide. Inflatable slides have become one of the hottest things in the inflatable world, and is now easier than ever before to find wholesale inflatable slides to purchase. One of the best things about wholesale inflatable slides is that you can find ones that are perfect for almost every age group and every occasion. There are slides that are perfect for younger children, as well as ones that are perfect for older teenagers and even adults. You can even find wholesale inflatable slides that you can transform into backyard waterslides.
Does this mean that you only need to offer inflatable slides to your clients? No. It is not a good idea to only rent out inflatable slides because the vast majority of your customers will be assuming that you also have bounce houses for rent as well. The combination of offering wholesale inflatable slides and bounce houses for rent tends to be the best way to maximize the amount of revenue you are able to earn. Not only will you be able to rent a bounce houses out for birthday parties, you will also be able to offer inflatable slides to your customers as well. Quite often parents, and other clients, tend to rent both types of inflatable units at the same time so that the children will be kept occupied for hours.
If you're worried about competition in your neck of the woods from other bounce house rental business owners, you might want to look into purchasing wholesale inflatable slides. These slides may be the perfect way to get the edge up on your competitor.
Summary
Article Name
Separating Yourself From the Competition with Wholesale Inflatable Slides
Description
Inflatable slides have become one of the hottest things in the inflatable world, and is now easier than ever before to find wholesale inflatable slides to purchase
Author