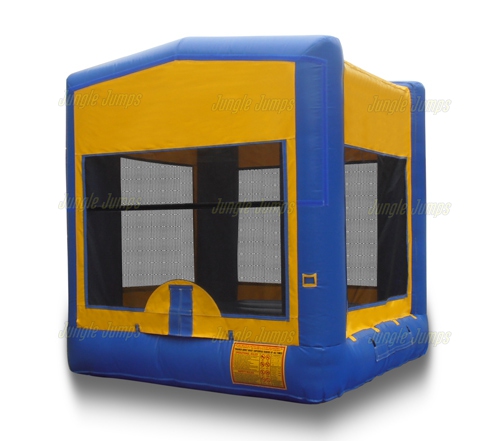 It is the goal of every bounce house business owner to be able to own a bounce house business where children are able to have a fun time in a safe way. No one who purchases commercial bounce houses likes to think about anyone getting injured on their units, especially a child getting injured. Accidents, however, do happen and when you have a bunch of children jumping around in one location there are slightly more prone to happen then at any other time. What do you do if someone is injured on one of your commercial bounce houses, and is there anything you can do to prevent injury?
Preventing Injury
There are many things you can do in order to prevent injury starting with making sure that you read the manufacturers instructions thoroughly. Any manufacturer who sells commercial bounce houses is sure to include a thorough instruction booklet with your units which includes ways to make sure the children are safe when using them. It is a good idea to think of these instructions not as guidelines but as rules. If the instructions state that children should always take their shoes off when jumping in the bounce house, make sure that they do so. It is also your job to make sure that parents understand all of the rules before you set up any commercial bounce houses.
When Injury Occurs
Sooner or later, however, it is likely that someone will get injured on your bounce house. Hopefully it is a very slight injury and one that is able to fade quickly, but no matter what type of injury it is it is likely that the parent is going to get a bit upset that their child was injured. How do you handle the situation? Firstly, make sure you apologize to the parent can check to see if the child is okay. Your sincere concern will go a long way towards calming a parent down. Next, check over the entire unit to make sure that there were no malfunctions occurring when the child was injured. Check with parents and other guests at the party to make sure that all the rules were followed if you were not present when the injury occurred. If the rules were not followed when the child was injured, calmly explained to the parent about the rules and, again, even though it was not your fault the child was injured make sure you apologize. If the rules were followed and the child was injured it is important to keep in contact with the parent about the child. Make sure the child is okay and remember, being sincerely concerned can go a long way towards calming a parent down.
Summary
Article Name
Commercial Bounce Houses and Injuries
Description
Any manufacturer who sells commercial bounce houses is sure to include a thorough instruction booklet with your units
Author