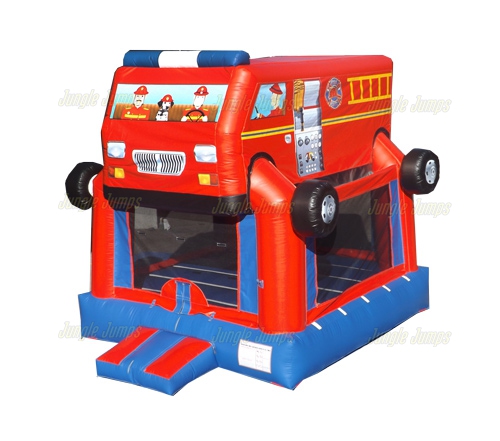 When you own a business that rents out inflatable jumping castles it is easy to get confused. One of the worst things that can happen when you own any type of business is getting so disorganized that you don't know your up from your down. Unfortunately it's very easy to get disorganized when you own any type of business that does renting, especially if you own a business that rents multiple types of items. One of the most important things you need to learn when you own a business that rents bounce houses is how to stay organized. If you are someone who is naturally organized this may not be difficult for you. If, however, you are someone that is not naturally organized you may have a bit of a problem.
One of the things you will definitely need to make sure that you have if you want to stay organized with your inflatable jumping castles rental business is an information sheet. The information sheet should be your go to sheet for all of your clients. But what type of information do you put on the sheet? All of the information that you need in order to make sure that you arrive on time and prepared to handle your customers needs.
First, make sure you have the name of the person who was responsible for booking you as well as their contact number and mailing address. Now remember, their mailing address may not be the same address as the location of the event so make sure that you have two separate lines – one for the mailing address and one for the location of the event. In today's technical world many people believe that simply getting the physical address of the location of the event is enough as they will be able to put the location in their GPS and be guided directly to the site. This is not necessarily true. Not all GPS units work perfectly, which is why you also need to make sure you have written down on your sheet exact directions to the event so that the chance of you getting lost is low.
Make sure you also put down the time the event is supposed to take place as well is the time that you told your client that you would arrive. Write down the type of surface the bounce house will be placed on and whether or not it is level and free of obstacles. Write down how far the power source is from your bounce house and the deposit amount as well as the date of the deposit. All of this information will help to keep you organized and ready to serve your clients.
Summary
Article Name
What to Put On Your Information Sheet
Description
One of the things you will definitely need to make sure that you have if you want to stay organized with your inflatable jumping castles rental business is an information sheet. The information sheet should be your go to sheet for all of your clients
Author