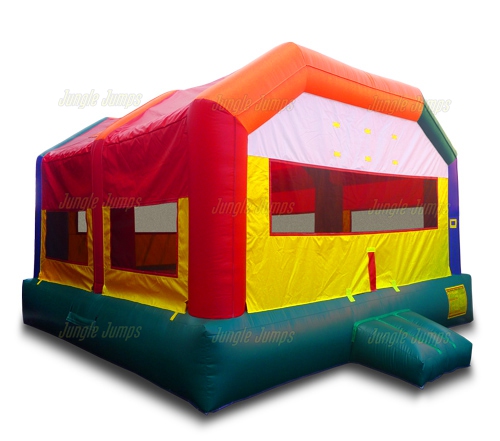 Not so very long ago the majority of mothers stayed home to raise their children while the dads went off to work. That changed, for many different reasons, and during the 80s and 90s more and more mothers were out working right alongside their husbands. Now, however, there seems to be a real trend from others to stay home once again and raise their children. Their finances however, do not tend to agree and so that is why many moms are looking for businesses that they can open while they stay home and raise their children. When you see commercial bounce houses for sale it is easy to believe that starting a bounce house rental business would be a great option for a work at home mom business. But is it truly a good option?
Working Hard
There are many businesses that can be great options for parents that work-at-home, but that doesn't necessarily mean that renting out bounce houses is a good option for all work-at-home moms. The difference between this type of business and others that allow you to work at home is the fact that you can't always be home. When you rent out the bounce houses you need to be able to travel to the locations, generally on the weekends, in order to set up your bounce houses for the customer. Many work-at-home moms do not want to work on the weekends as is the only time they have available together as a family, and if the idea of working every weekend is something that you have a difficult time with than you may not want to start your own bounce house business.
If, however, you have no problem working on the weekends and you are able to handle setting up the bounce houses, and taking them down, then you may want to look into commercial bounce houses for sale. One reason why a bounce house rental business is a good option for work-at-home moms is because your entire family can participate. If you have children that are school-aged you can include them in all sorts of different parts of the business, from advertising to setting up the bounce houses.
Summary
Article Name
Is a Bounce House Rental Business a Good Option for Work-At-Home Moms?
Description
When you see commercial bounce houses for sale it is easy to believe that starting a bounce house rental business would be a great option for a work at home mom business
Author