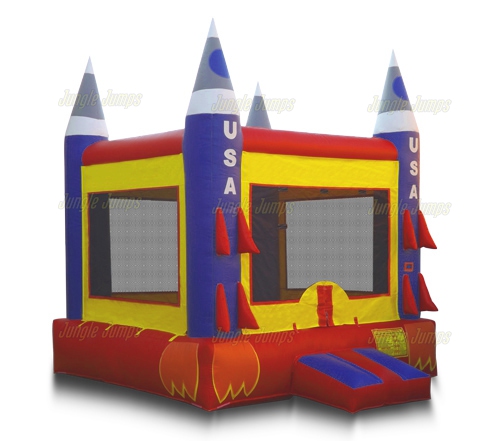 One of the hardest things for anyone who is starting their own business and who is never owned business before his trying to figure out how to market your business. There are many great things you can do in order to market your business, from creating high-quality business cards to paying for advertising, but in order to make sure your marketing truly works you need to do something that is unique. From the moment that you purchase that inflatable waterslide for sale, it is important that you make sure that you start thinking about different ways you can market your business. Here are a few different ways that you can market your business that are guaranteed to help get you more clients.
Your Vehicle
What is the one thing that is guaranteed to be at every single location that you deliver a bounce house to? Your vehicle, of course. That means that the best way to make sure that your business is visible is to mark your vehicle. This is something that a lot of business owners do because not only does it allow you to get your business name seen all over the place without having to do any extra work, it also makes it easier for you to claim gas expenses, and vehicle expenses, on your taxes. In order to make sure that marketing your vehicle truly works it's important to make sure that you put the sign somewhere on the vehicle that it will be easily visible, such as on one of the doors on the back windows. If you have a logo for your business make sure you include that as well, and make sure that you can see the writing from a good distance away.
Goodie Bags
When you purchase your inflatable waterslide for sale, one of the things that you have to realize is that most of your sales are going to be at children's birthday parties. One unique way to market your business that parents will find endearing is to bring goodie bags along with you. Goodie bags can be a very cheap way for you to not only make the children happy but for you also get your business noticed. Put your business cards in the goodie bags, or you can even go so far as to have your business name printed on the goodie bags, and give them out at the birthday party.
Summary
Article Name
Unique Marketing Ideas for Your Bounce House Rental Business
Description
From the moment that you purchase that inflatable waterslide for sale, it is important that you make sure that you start thinking about different ways you can market your business
Author