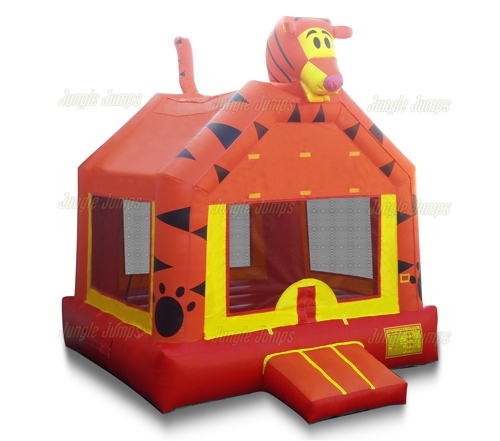 Have you ever worked your day-to-day job and then frustrated with the political junk you have had to deal with? You're not alone. A huge majority of people find that they are very unhappy in their jobs, which is why so many of them think and daydream about starting their own business. It's one thing to daydream about starting your own business, it's another thing to actually do it. Many people look at commercial bounce house sale websites and dream about starting their own bounce house rental business, but most of them do not. It's actually a very small amount of people who have the courage to go out there and start their own business – so what will it take for you to stop looking at the commercial bounce house manufacturer units that you can purchase and to actually purchase them?
There are many things you can do in order to get your nerve up to finally make your dream come true, starting with looking at your finances. Most of us do not have thousands of dollars in the bank ready to be used at a moments notice, but that doesn't mean that you need to forget your dream about owning a bounce house rental business if you don't have tons of money. Did you know that most people who start a bounce house rental business actually get the money to purchase the units by taking out a loan by getting a credit card? It's true. Getting a loan or using a credit card can be a great way to purchase the units you need to start your business. Have you ever heard the old saying "you need to spend money to make money"? That is definitely true, but that doesn't mean it costs a fortune. In fact when you do the right research you find that purchasing a unit from a commercial bounce house sale website is actually more affordable than you likely thought it was.
Also, make sure you speak with close friends that you think will support you. Explain to these friends what you want to do and ask what their opinion is. Your friend will likely point out all of the reasons why they think you should not do it and it is actually a good idea to write all those reasons down. Then, write down the solutions to all of the problems that your friend has raised. Once you figure out that you know all the solutions you will find that you are ready to start your own bounce house rental business.
Summary
Article Name
Getting the Nerve Up to Start Your Bounce House Business
Description
Many people look at commercial bounce house manufacturer websites and dream about starting their own bounce house rental business, but most of them do not
Author