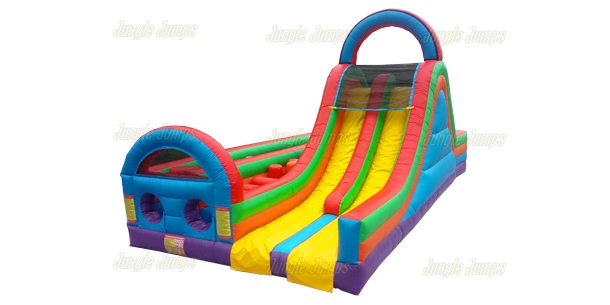 Owning an inflatable jumper business is a huge deal of fun and can earn you a significant amount of cash, especially if you have a great market for it, but business experts will always say that you should never put all of your eggs in one basket, and this is true for owning your own inflatables business: while it's great to rent out inflatables, being able to offer something more to your customers is definitely a very good idea. But since you've already purchased a jumper for sale, what else can you offer your customers?
Going with Parties!
What is the one thing that almost all of your customers have in common? They're having a party! While you could go in a whole different direction with your business, opening a dog kennel or something similar that has nothing to do with the jumper for sale that you purchased, why would you want to stray away from the business that you're building? You want customers to recognize your brand for one thing and one thing alone, and knowing that they can come to you to fulfill all of their party needs is definitely a great way to expand your business.
There are many things that you can purchase and can offer your customers which stay in the realm of "party time", starting with tents! Renting out large party tents can be tricky if you've never set them up before, so make sure you learn how to set them up and practice a number of times before you start offering the option to your customers.
Another party option you can look into is offering food for your customers. There are lots of food machines you can purchase and can offer to your customers, such as cotton candy machines, hot dog steaming machines, and much more. These machines are generally very cheap to purchase and can be a great option to offer to your customers as they can do the work themselves! As always make sure that you have a good idea of how the machines work so that you can explain them to your customers.
There are all sorts of things you can offer your customers that fall into the party theme business, and offering these types of things can definitely help you to build your brand. So before you purchase another jumper for sale, try looking into other party rental options first!