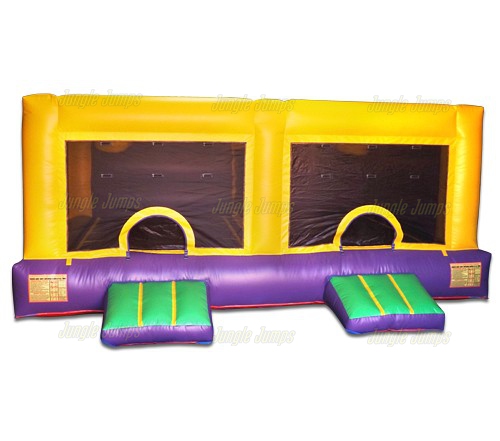 So you've decided to start a bounce house business – congratulations! You've set aside enough money to buy three different moonwalks and you're all set when it comes to insurance and a business plan. You've got your advertising plan in mind and you've already printed out a bunch of business cards – but there may be one thing that you've forgotten: how are you going to transport your inflatables? You would be surprised how many people forget about transporting, and storing, inflatables until they have already purchased the units, and many times they don't have enough money left to purchase any sort of transportation.
Getting Transportation and Storage
The first thing you'll need to think about is how you're going to get your bounce house to the party location. If you're just trying to take one unit you can likely fit it in the back of a truck with a full sized bed. But then what happens if you have to transport two at a time, and how are you going to store your units, as this is also very important. The moonwalks need to stay safe and dry and in a location where animals are not going to be able to get to them.
One of the best ideas for someone who is just starting out is to purchase a small enclosed trailer – much like the ones that you'll find outside of a U-Haul building. These small enclosed trailers are generally large enough to hold a number of units and are actually very easy to haul around. You can even haul one with a car, possibly saving you thousands of dollars. Simply have a trailer hitch installed on your vehicle and you'll be all set and ready to deliver moonwalks to your clients.
But where can you find one that doesn't cost a huge amount of money? For the best bet go with a used storage trailer. These trailers you'll often find on online trading websites that are local to you, and you may be able to purchase one from a company such as U-Haul, as they regularly sell their older trailers in order to make room for new ones. Trailers are also the best option simply because you can lock up your moonwalks in the trailer and can rest comfortably at night knowing that no animals, or moisture, will be able to get into your bounce houses.