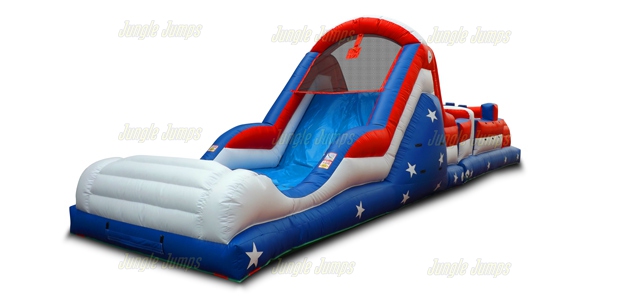 You've started your business, you've got it up and running and you're earning a steady income, but you want to grow even more. You're ready for your business to get larger and to get more customers, but how can you do this? There are a few things that you can do in order to spur your inflatable jumper business into growing larger, but one thing that you might want to think about doing, that will not only help you to net a great deal of new contacts but also will be a great deal of fun, is to have an open house.
Hosting an Open House
Imagine this: all of your inflatables set up in one location. Popcorn, hot dogs, or cotton candy ready for people to enjoy and watching as children and adults alike enjoy the inflatables that you've set up. Hosting an open house for your inflatable jumper can be the perfect way to help your business to grow for a variety of reasons, but let's start with the "how to" portion of having an open house. How can you have an open house if you don't have a large enough piece of land to set everything up?
You can do this one of two ways: you can either use a large piece of land or you can use a building. Many business owners are actually leaning towards the building option so that they do not have to worry about their open house being rained out, and it can actually be fairly cheap to rent a warehouse for a day or two. Find an empty ware house near you and inquire about renting the space for a few days. If you'd rather stay outside look to renting space in parks and on school property.
Once you've figured out the where, it's time to set everything up. Figure out if you're going to serve food (it's usually a good idea) and start passing out fliers and getting the word out. Local radio stations are great for this, as are social media sites. Then watch as child after child comes down an inflatable jumper that you own and watch how many business cards you give out as well. This is also the perfect time to make corporate contacts as well, all of which can help you to take your business to the next level.
Summary
Article Name
Holding an Open House For Your Inflatable Jumper Business
Description
Hosting an open house for your inflatable jumper can be the perfect way to help your business to grow for a variety of reasons, but let's start with the "how to" portion of having an open house
Author