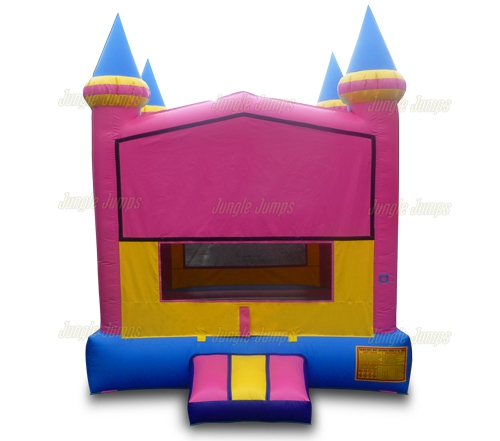 One of the first questions most people have when they're talking about owning a moonwalk business, after they ask how much the bounce houses cost and how much they can make, is this: can you have this type of business as your primary income or do you need to use this only as your side income? This is actually a very important question to ask, as there have been far too many people who took their great idea to start a moonwalk business in the wrong direction and wound up failing miserably.
Earning Your Income
It can be difficult to figure out if you should make your business your primary income or not, but here's a tip: unless you have a great deal of disposable income at your fingertips to care for your bills for two years, it's not a good idea to make your bounce house business your primary income right when you start off. This is because, as with any good business, it takes at least two years to establish yourself with your moonwalk business. This is the time when you'll learn more about the business, how to run things smoothly, and how to advertise your business so that you can earn more money. But let's jump back to starting out.
It takes a bit of money to start your new business, as you have to purchase the inflatables to begin with, and most people find that it takes a good percentage of their savings in order to get the inflatables that they need to start the business. Once you've purchased your inflatables (purchasing three is a good idea as it gives your clients variety and gives you the most earning potential when you're starting out without overwhelming you), and purchase your insurance, it's likely that you won't have a great deal of savings left.
But that is okay, because that is when your business will start to earn money for you. So why shouldn't you use your new moonwalk business as your primary means of income? Because it takes awhile to get off the ground. It will take some time for your business to become a household name in your area, even if you live in a small town, and for people to see how wonderful your products truly are. So while eventually your rental business may be one that you can use for your sole means of income, you should definitely wait until your business is earning enough money to justify quitting your other job.
Summary
Article Name
Owning a Moonwalk Business as Primary Income
Description
One of the first questions most people have when they're talking about owning a moonwalk business, after they ask how much the bounce houses cost and how much they can make
Author