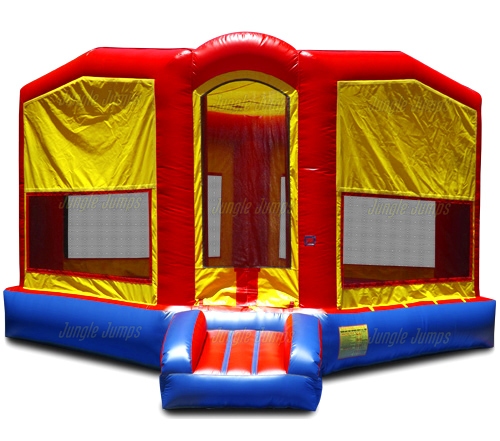 The first thing that any established entrepreneur will tell you to do when you are starting up your brand-new business is to create a business plan. A business plan is basically a set of blueprints for your new business. The plan is there not only to help you get your business started, but it can also help you to keep your business on financial track as well as help you to reach any established goals. Creating your own business plan when you're starting your first bounce house rental business can be a bit intimidating, but here are a few tips that should make it a bit easier for you to create your very own business plan.
Getting the Plan
First things first – you're going to need to have some sort of format for your plan. The good news is that it's actually very easy to find business plan templates online. While the templates you are looking at may not be specific for a bounce house rental business, they are definitely a good way to start your business plan as you will have the format that works the best and you can then simply plug the information into each section as necessary.
Target Market
One very important part of any business plan is to identify your target market. When you're entering into the world of bounce house rental business's, you should be aware of the fact that your target market is likely going to be parents, at least initially. Parents tend to rent a bounce houses for their children's birthday parties and tend to be a good initial target market. Write down the details on your business plan, for example you may want to write down an estimate of how many parents live within a 75 mile radius, or a smaller area if necessary, so that you will have a good idea as to the potential revenue you may be able to earn.
Pricing
Another very important thing to have on your business plan for your bounce house rental business is pricing. You will need to figure out both your start up cost as well as the pricing you will need to charge your clients in order to earn an income. It's a good idea to have a different price on a weekday versus a weekend as the weekends time is prime time for bounce house rentals while weekdays is a bit slower and so those clients should earn a discount.
If you're going to start your very own bounce house rental business, make sure you take the time to create a solid business plan so that you will have an idea of where your business is starting from and where you will be able to take it to.