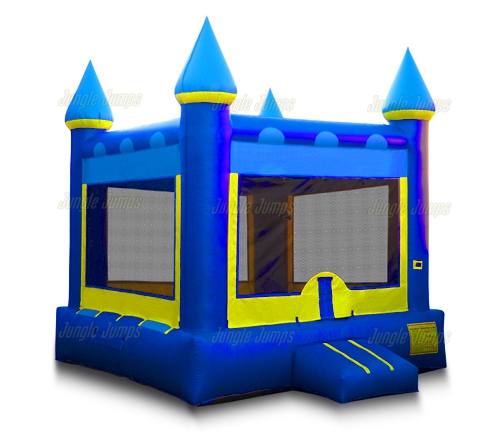 Anyone who has started a bounce house rental business knows that selling your bounce house units to parents is very easy. Parents who are hosting a birthday want to find any way that they can in order to keep the children entertained, and bounce houses do a great job at helping keep children entertained for a fair amount of time. But any experienced business owner knows that it's not a good idea to put all of your eggs in one basket, which is why they tend to market to places and people that you may not have thought about.
Schools
Schools are great places to market your inflatable bouncers to. Not only are there a hundred, or hundreds, of children at a school but schools are also huge on fundraising, which is where your bounce houses can come into play. But in order to get a school to use your bounce houses, you need to make them aware of you. How can you do that in a non-annoying way? First, start by contacting the school directly. Introduce yourself, and your business, and explain that you are simply trying to make schools aware of the new deal that you have.
But what is your new deal? Offer schools a free one-time use of your bounce house unit. Explain to the person that you speak with that you understand how schools are always trying to make money, and you want to help them by volunteering your inflatable bouncers for one of their fundraisers. All that you ask in return is that you are able to be there to monitor the unit and that you can leave your business cards out for those who are interested.
You will be amazed at what happens. First the school will likely snap up the offer to use the bounce house faster than you can blink, and second they will likely come back to you! Once students and parents learn of the bounce house, and have fun with it, they start to realize how much money they can make by making their customers happy, which then gets you an invitation to return to the school. To keep their interest offer a "school only" discount, which makes the administrators at the school happy and which gets your foot back in the door over and over again.
Summary
Article Name
Promoting Inflatable Bouncers for School Use
Description
Schools are great places to market your inflatable bouncers to. Not only are there a hundred, or hundreds, of children at a school but schools are also huge on fundraising, which is where your bounce houses can come into play
Author