Do you want to buy a bounce house for sale near me in Maryland?
Read our new article about the best bounce house in Maryland by Jungle Jumps the number 1 bounce house supplier in Maryland!
Not only does Jungle Jumps offer the best bounce house in Maryland, but they also provide top-quality bounce houses for sale across the United States. Whether you're looking for a bounce house for sale in California or a bounce house in Florida, Jungle Jumps has you covered. They boast an extensive range of options, including bounce houses in New York, Colorado, Arizona, Pennsylvania, Illinois, Ohio, Georgia, North Carolina, and even more remote locations such as Wyoming, Vermont, North Dakota, South Dakota, and Delaware. Furthermore, they cater to customers in Wisconsin, West Virginia, Washington, Utah, Oregon, New Jersey, New Hampshire, Montana, and more! With Jungle Jumps, you can be sure to find the perfect bounce house for sale near you!
Jungle Jumps is the best commercial bounce house in Maryland available on:
-Baltimore
-Frederick
-Gaithersburg
-Rockville
-Bowie
-Hagerstown
-Annapolis
-College Park
-Salisbury
-Laurel
-And more
Who is Jungle Jumps?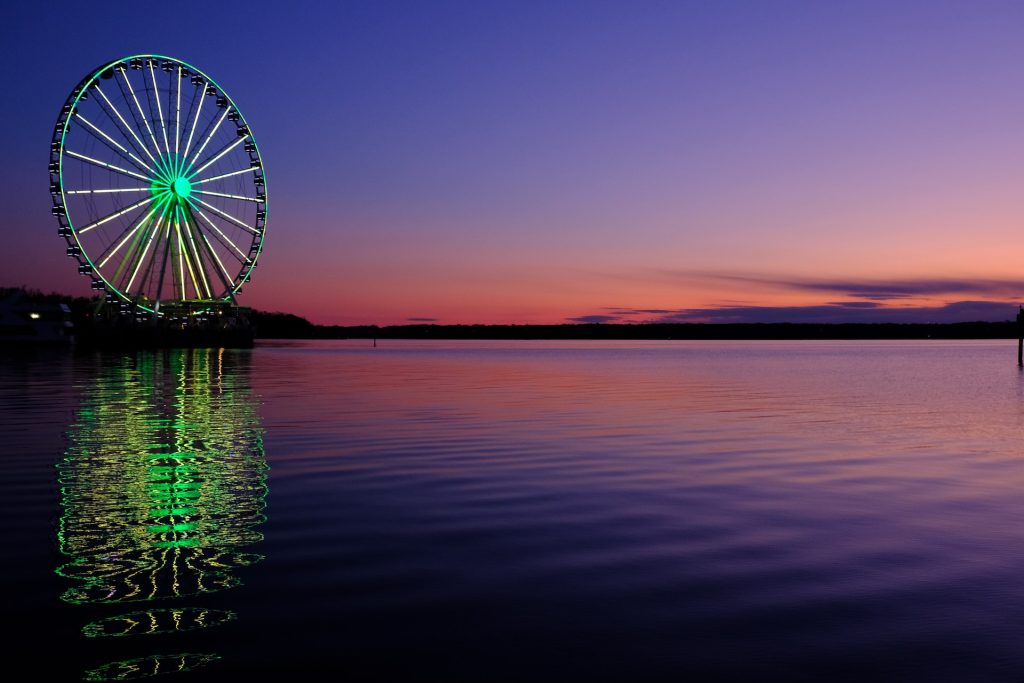 Jungle Jumps is a top-notch provider of commercial-grade inflatables in the United States, boasting a headquarters and a 24,000 square feet manufacturing facility in Pacoima, California. Our in-house team of graphic and product designers utilizes cutting-edge design and manufacturing technologies to produce high-quality inflatables, and they are committed to constantly developing new products to offer customers a diverse selection.
We take immense pride in our dedication to quality, employing only the finest materials and construction techniques to create premium water slides, bounce houses, and commercial inflatables for sale. Our core product offerings include bounce houses, inflatable wet and dry slides, combo units, inflatable games, and various interactive inflatables. We provide an extensive array of styles, colors, and seasonal free shipping promotions on our inflatable bounce houses.
Our water slides and combo wet/dry slides are ideal for outdoor events and festivals during the warmer months, with numerous styles available for selection. As a leading producer of these products, we can customize inflatables to cater to your specific requirements. Additionally, we offer bouncer house accessories and event items to augment your business, making it more convenient for you to deliver an exhilarating experience for your clientele.
1) USA Bounce House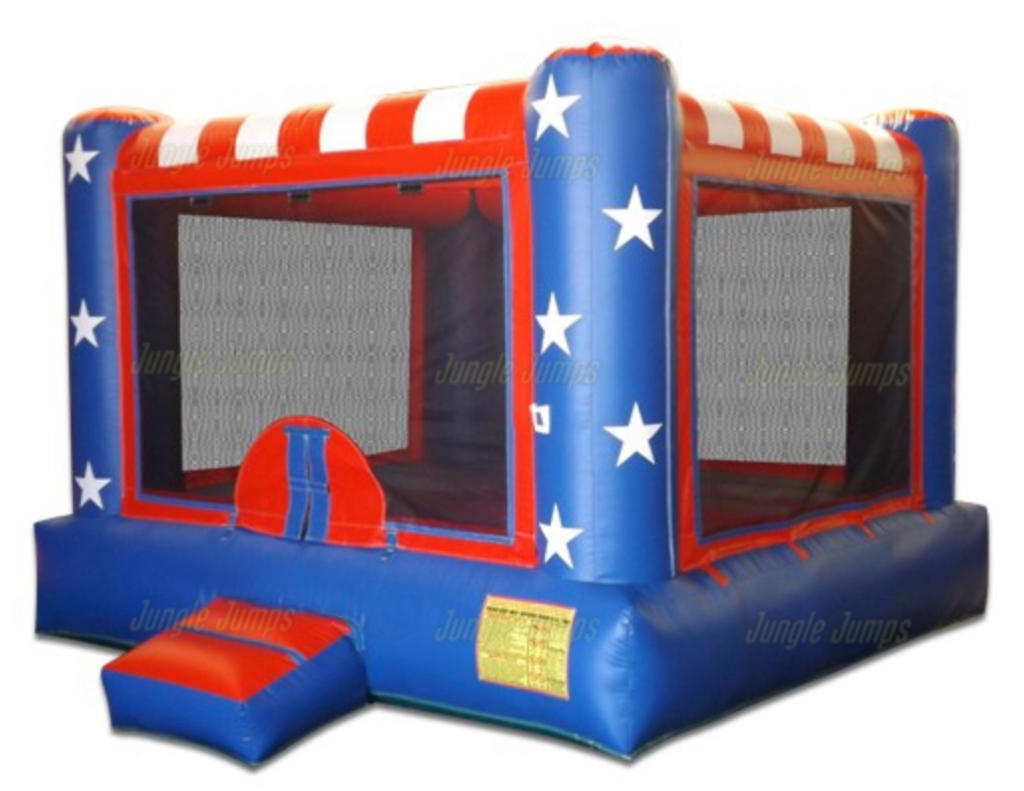 Model: 
BH-2103-B
W X L X H:
13 x 13 x 10
UNIT LB:
170
Description (USA Bounce House):
Experience endless excitement and unleash your creativity with this top-quality inflatable bouncer available for purchase. Adorned with star-shaped embellishments at every corner and featuring a user-friendly access ramp, this bouncer is perfect for children's enjoyment. Made with sturdy commercial-grade vinyl in eye-catching colors, you can trust its lasting durability. The roomy interior play space includes mesh-covered windows on all four sides, providing excellent visibility for indoor gatherings. Make your next event truly magical with this enchanting inflatable bouncer.
2) ATV Bounce House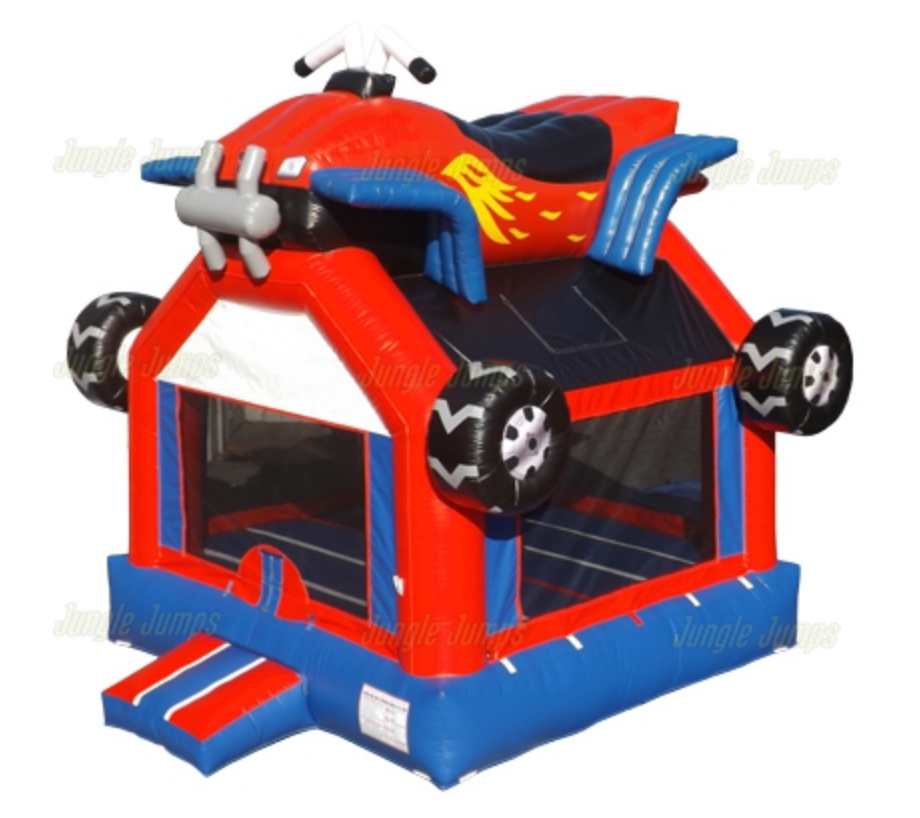 Model: 
BH-2132-C
W X L X H:
17 X 17 X 18
UNIT LB:
243
Description (ATV Bounce House):
Elevate the excitement at your upcoming event with this incredible off-road-themed inflatable bounce house for sale. Boasting an inflatable all-terrain vehicle (ATV) perched on its roof and four wheels for convenient transportation, this bounce house is the perfect addition to any gathering. Made from resilient commercial-grade vinyl in vibrant red and rich blue, this bounce house is designed to endure and guaranteed to delight children of all ages.
The pointed roof and inflatable entrance ramp usher young adventurers into a roomy interior play zone, while the mesh-lined window openings on the sides offer both enjoyment and safety. Don't miss out on this thrilling off-road escapade for your next event – invest in this captivating inflatable bounce house today!
3) Pink Inflatable Module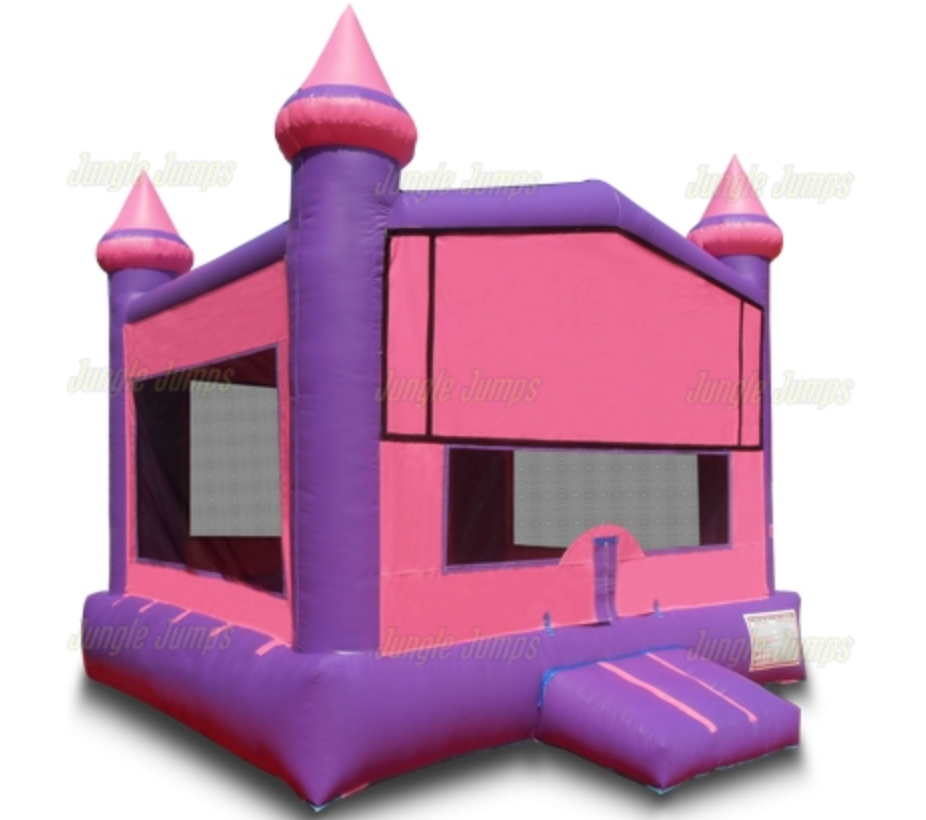 Model: 
BH-2022-B
W X L X H:
13 x 13 x 16
UNIT LB:
185
Description (Pink Inflatable Module):
Presenting a mesmerizing inflatable bounce house that will undoubtedly bring joy to children at any outdoor gathering or festival. This top-quality inflatable showcases a brilliant pink and deep purple color theme, adorned with inflatable turrets at the corners and a pointed roof for added flair and spaciousness. The 13'x13′ play zone is encircled by mesh-covered panels for safety and an inflatable ramp for effortless access. Additionally, we offer an illustrated guide for assembly, alongside a vinyl patch kit and glue to match the exterior hues. This inflatable bounce house will make every child's fairytale dreams come true.
4) Aloha Tropical Bounce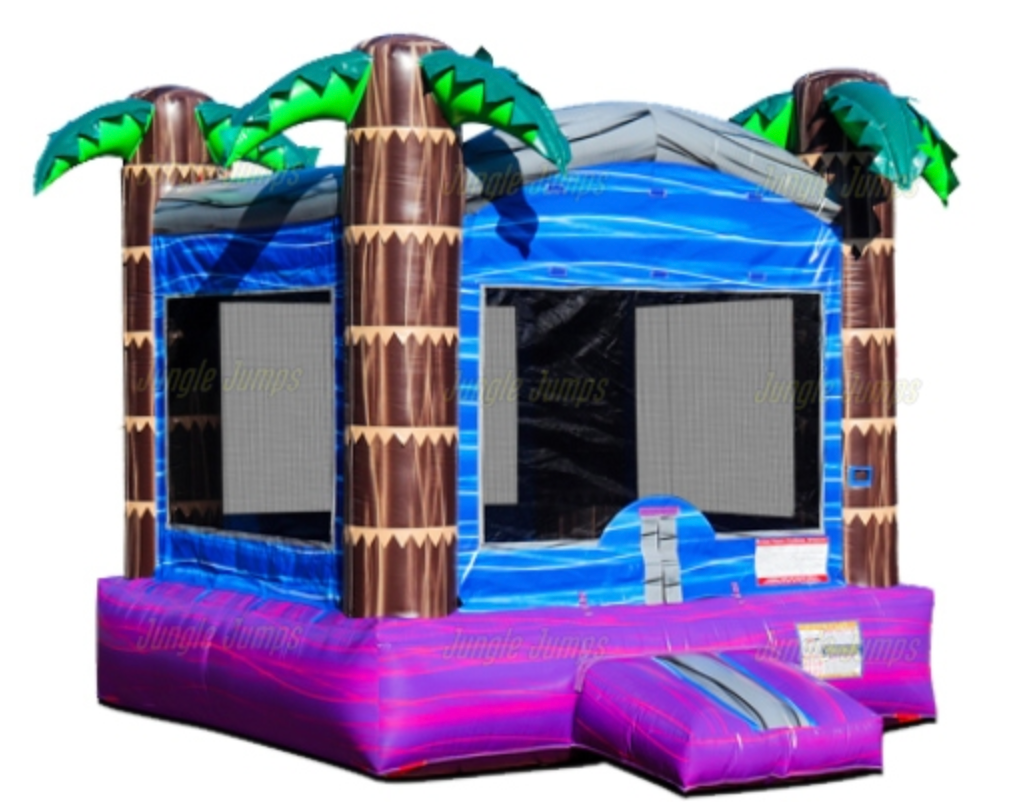 Model: 
BH-2264-B
W X L X H:
13 x 13 x 14
UNIT LB:
175
Description (Aloha Tropical Bounce):
Our compact tropical bounce house is an excellent option for smaller events and indoor use. Though smaller in size, it maintains high quality and style. It comes with four large mesh panels on each wall for ventilation and safety, as well as an entrance/exit ramp and flapped opening for easy access. The bounce house is adorned with vibrant marbled vinyl in shades of purple and blue, creating a tropical atmosphere, and features simulated inflatable palm trees at each corner. Jungle Jumps bouncers ensure endless hours of fun for kids, thanks to their quality and durability.
5) V-Roof Sea World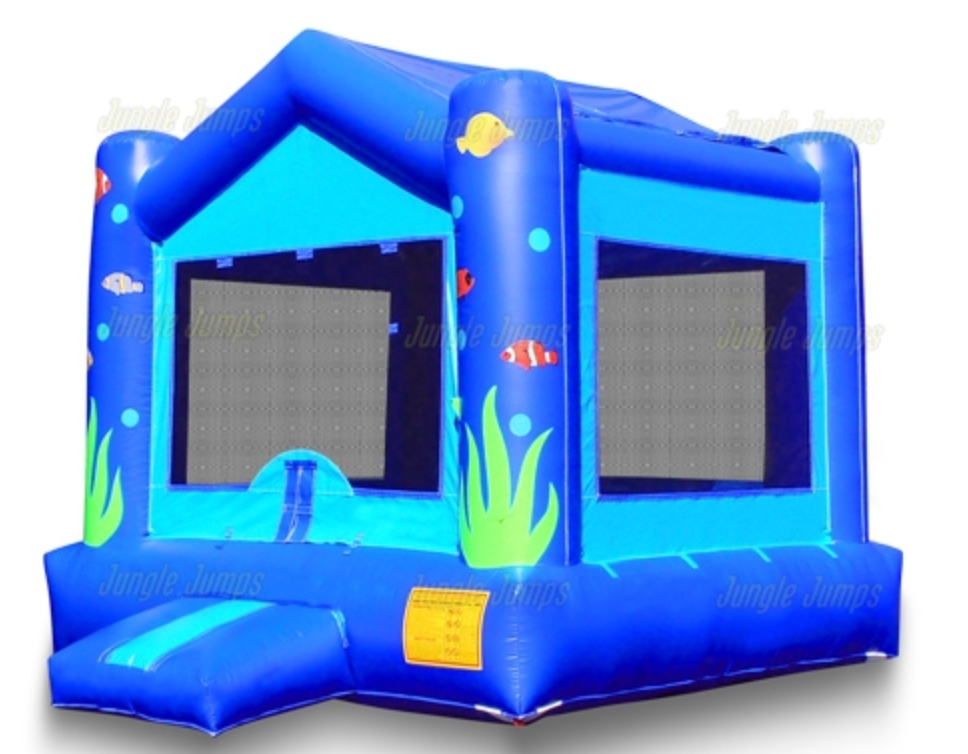 Model: 
BH-1205-B
W X L X H:
13 x 13 x 13
UNIT LB:
170
Description (V-Roof Sea World):
Introducing our latest variation of the much-loved Sea World inflatable, the V-Roof model, designed to provide even greater headroom for participants. This play area is perfect for children of all ages, and its vibrant aquamarine and deep blue hues bring the ocean to life. Crafted from high-quality commercial-grade vinyl, this inflatable is engineered to withstand years of usage.
The exterior showcases engaging elements such as printed fish, bubbles, and seagrass, adding to the underwater experience. An inflatable entrance ramp leads to the spacious interior, while mesh-screened openings on the front, back, and sides ensure excellent ventilation. To make renting out this inflatable a breeze, we also include rental contracts featuring your company's information, ensuring a hassle-free experience for both you and your customers.
Conclusion
In conclusion, finding the perfect bounce house for sale in Maryland has never been easier, thanks to Jungle Jumps. As the number one bounce house supplier in Maryland and across the United States, they offer an extensive range of options to cater to your specific needs. With innovative designs, top-quality materials, and unmatched customer service, Jungle Jumps ensures a seamless and enjoyable experience for you and your clientele. Whether you're hosting a small gathering or a large festival, Jungle Jumps has the ideal bounce house to make your event a memorable and thrilling experience for everyone involved. So, why wait? Explore their incredible selection today and invest in a high-quality, commercial-grade bounce house that will bring joy and excitement to countless events for years to come.