As the summer season brings higher temperatures, people often look for ways to beat the heat and enjoy outdoor activities. This is especially true for summer camps and youth groups, who are always on the lookout for creative and exciting ways to engage their participants in safe and enjoyable outdoor adventures. One popular option that has gained a lot of attention is the inflatable waterslide. This thrilling addition provides a refreshing way for campers to cool off and have fun while staying safe under the supervision of their counselors. Jungle Jumps!
→ Please spare a few moments to go through our diverse range of blog articles!
–Why Inflatable Water Slides Are Perfect for Summer Festivals
–The Benefits of Inflatable Water Slides for Team Building Activities
–The Best Inflatable Water Slide Games for Kids' Parties
–Inflatable Water Slide vs. Inflatable Bounce House: Which Offers More Fun and Excitement?
–The Most Instagrammable Inflatable Water Slides of the Year
–Inflatable Water Slides for Slip and Slide Races: How to Set Them Up
-And more, visit our blog!
Types Of Inflatable Water Slides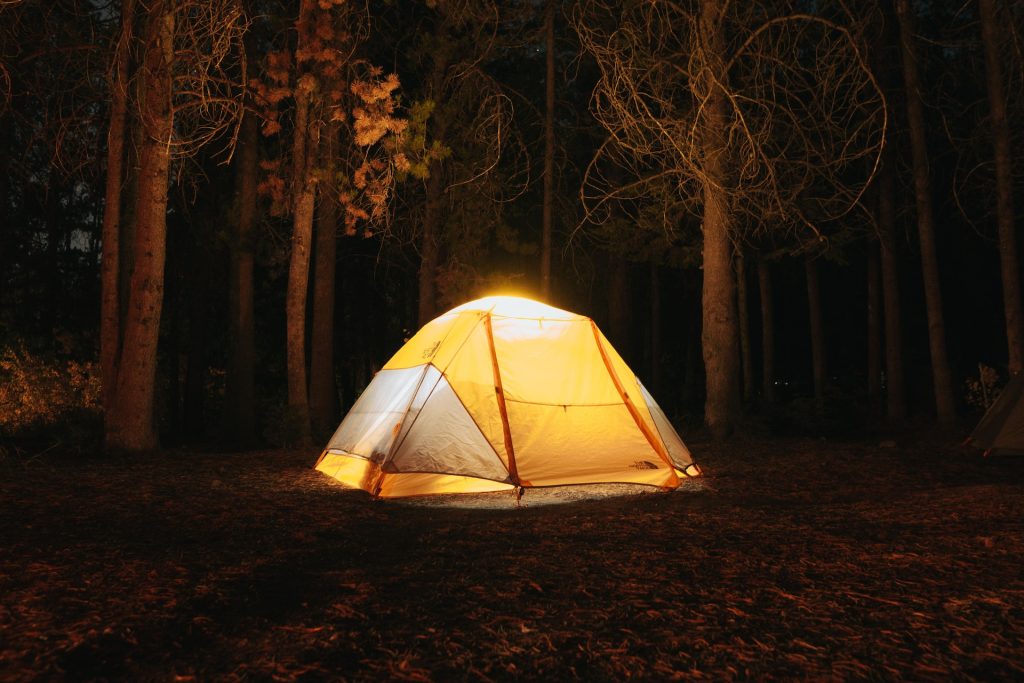 Numerous inflatable water slide designs exist, catering to various age groups and settings. Key factors influencing the selection process include noisy operation, space efficiency, slide speed, weather effects, and age appropriateness.
Some slides may feature a single-lane design optimal for limited spaces, while others boast multiple lanes or even obstacle courses for added excitement. The materials used in constructing these inflatables can range from lightweight options that are prone to weather-related wear and tear to more durable alternatives which withstand heavy usage and adverse conditions.
Furthermore, certain designs seek to minimize noise pollution during operation by utilizing innovative air pumps or other technologies. With an understanding of these diverse attributes, camp organizers and youth group leaders can make informed decisions about suitable inflatable water slides tailored specifically for their participants' enjoyment as well as overall experience optimization.
This knowledge will help elucidate the numerous benefits offered by these recreational installations in subsequent discussions on this topic.
Benefits Of Inflatable Water Slides
Inflatable water slides are easy to transport, often being able to be transported and set up in a matter of hours. This makes them an ideal choice for summer camps and youth groups. In addition, they provide fun for a wide variety of ages, making them accessible to the majority of campers. Furthermore, they are low maintenance, requiring minimal monitoring and supervision.
Easy To Transport
A significant advantage of inflatable water slides is the ease with which they can be transported, providing a cost-effective and efficient solution for summer camps and youth groups.
The portable setup allows organizations to save on transport costs while offering exciting recreational activities at different locations throughout the season.
Moreover, moving an inflatable slide from one place to another does not require specialized vehicles or equipment, further minimizing logistical challenges that might otherwise arise.
In light of these factors, it becomes evident that the easy-to-transport nature of inflatable water slides contributes significantly to their appeal as versatile options for enhancing outdoor experiences across various settings without imposing an undue burden on organizers.
Fun For All Ages
In addition to the logistical advantages of inflatable water slides, their ability to cater to a wide range of age groups further enhances their appeal as an optimal choice for outdoor activities.
These slides are designed with varying levels of difficulty and size, ensuring that they provide entertainment suitable for both children and adults.
Consequently, this versatility enables individuals from different age brackets to enjoy themselves simultaneously while participating in group bonding exercises at summer camps or youth gatherings.
The inclusive nature of these inflatable attractions thus serves not only as a source of entertainment but also fosters camaraderie and cooperation among participants, making them indispensable assets, in any event, aiming to cultivate lasting memories and positive experiences.
Low Maintenance
In addition to their ability to cater to a diverse range of age groups, inflatable water slides also offer the advantage of being low maintenance.
These attractions are typically designed with durable materials that can withstand regular use and exposure to various weather conditions, ensuring their longevity.
Furthermore, when not in use, they can be easily deflated for compact storage, eliminating the need for large storage spaces or structures.
This ease of storage is complemented by the portability benefits these inflatables provide; they can be transported effortlessly from one location to another without requiring complex disassembly processes.
As such, event organizers can quickly set up and dismantle these recreational fixtures as needed, thereby increasing efficiency and reducing labor costs associated with traditional water slide installations.
Safety Considerations
When considering the best inflatable water slides for summer camps and youth groups, it is important to take into account the materials used for the slides as well as the age guidelines for use. Different materials may be better suited for different age groups and provide different safety standards.
Inflatable Slide Material
Inflatable water slides for summer camps and youth groups must be made of high-quality materials to ensure the safety of participants.
The slide material should have excellent waterproofing properties, as this not only prevents leaks but also reduces the likelihood of mold or mildew forming on the surface.
Additionally, maintenance tips such as regular inspections for wear and tear, prompt repairs in case of damage, and proper storage when not in use can further prolong the life of these inflatable structures while ensuring optimal performance.
By prioritizing both quality construction and diligent upkeep, these inflatables will continue to provide a secure and enjoyable experience throughout their lifespan.
Age Guidelines
In addition to the importance of high-quality materials and proper maintenance, age guidelines should also be considered when discussing safety considerations for inflatable water slides at summer camps and youth groups.
Establishing appropriate age limits helps to ensure that participants are physically capable of engaging in activities safely while minimizing the risk of accidents or injuries. Furthermore, this allows for better socializing opportunities among campers who share similar abilities and interests, fostering a more inclusive environment.
Strict supervision rules must be implemented and enforced by camp staff to guarantee adherence to these age restrictions, as well as facilitate safe play practices among all users.
By taking into account participant ages alongside other vital factors such as material quality and upkeep, organizers can create an enjoyable yet secure recreational experience on inflatable water slides throughout their use.
Top 3 Best Inflatable Water Slides For Summer Camps And Youth Groups
MODEL: 
SL-1232-B
W X L X H:
10 x 29 x 18
UNIT LB:
390
Description:
Our commercial-grade wave slide immediately catches the eye with its vibrant colors and exciting shape. Kids of all ages will be thrilled by the endless fun that awaits them on this popular model. The slide features a wide single lane for sliding down and an adjoining ladder/ramp that makes climbing to the top as easy and enjoyable as possible. At the top of the slide body, an inflatable wave looks like it's about to come crashing down, adding to the excitement.
The bolstered sides of the slide lane also feature inflatable wave decorations for an immersive experience. The slide is built with durable red and yellow vinyl fabric and printed details give it a marbled appearance. Riders are safely stopped at the bottom by a high bumper.
MODEL: 
SL-1418-M
W X L X H:
12 x 28 x 14
UNIT LB:
325
Description:
This particular water slide model boasts a 14-foot single lane for sliding down into a large pool. Participants can easily ascend to the top using the inflatable ladder ramp and then zoom down for a thrilling ride. For added safety, a mesh cover is provided at the top to protect younger riders.
The highly bolstered sides provide support and further enhance the safety measures. Our commercial-grade vinyl material is used to create this slide, which is designed to look like natural marble with the help of our innovative vinyl printing process. The slide, ramp, and pool are accented with bright red vinyl, ensuring that they are tough enough to withstand years of use.
MODEL: 
SL-1110-M
W X L X H:
18 x 21 x 14
UNIT LB:
380
Description:
Our commercial inflatable water slide is available for sale in three different sizes (14, 16, or 18 feet high) and is guaranteed to be a hit at your next outdoor event.
As the industry leader in commercial inflatables, we have crafted this model with precision and attention to detail. It features two wide slide lanes with an entrance ramp that separates them, providing double the fun for participants. At the bottom of each lane, a large bumper is in place to safely catch young riders as they race down the slide.
The deep blue slide interiors and base are complemented by vibrant yellow, orange, and red vinyl colors. This inflatable water slide is durable enough to withstand many years of trouble-free use at parties and gatherings of any size.
Other products are also available here:
→(https://www.junglejumps.com/shop/inflatable-slides-c-3.php)
Conclusion
In conclusion, inflatable water slides serve as an excellent addition to summer camps and youth groups, providing both fun and excitement for participants. These versatile structures can be utilized in various environments, including both indoor and outdoor settings.
However, it is essential to consider specific age restrictions and environmental factors when selecting the appropriate water slide. Furthermore, one may opt for combining or customizing multiple inflatable water slides to create a more extensive water park experience.
This approach not only enhances engagement but also caters to different preferences among camp attendees. It is crucial to ensure safety measures are in place while enjoying these recreational activities. Lastly, proper maintenance and cleaning of the inflatable water slides are vital for ensuring longevity and safety.
By adhering to manufacturer guidelines on care practices and regular inspection of equipment, organizers can create a thrilling yet secure environment for all participants throughout their camping experiences.