Looking to ramp up your summer fun? Consider adding a commercial water slide to the mix! These inflatable slides can bring a whole new level of excitement to your backyard party or outdoor activity. But before you can slip and slide to your heart's content, you'll need to know how to properly set up your water slide. This guide will walk you through all the necessary steps to ensure your commercial water slide is race-ready and safe for everyone to enjoy.
*Take a moment to explore our diverse selection of captivating blog posts!
–Best Inflatable Water Slide for Adults: Take Your Summer Fun to the Next Level
–Water Slide Bouncer: The Ultimate Inflatable Water Playground for Kids of All Ages
–Inflatable Water Slide with Castle Theme: Add a Touch of Fantasy to Your Summer Fun
–Inflatable Water Slide for Festivals: Attract Crowds and Keep Them Cool and Entertained
–Inflatable Water Slide for Family Gatherings: Get the Whole Family Excited for Your Next Reunion
-And more, visit our blog (https://www.junglejumps.com/blog/)!! 
Definition Of Inflatable Water Slides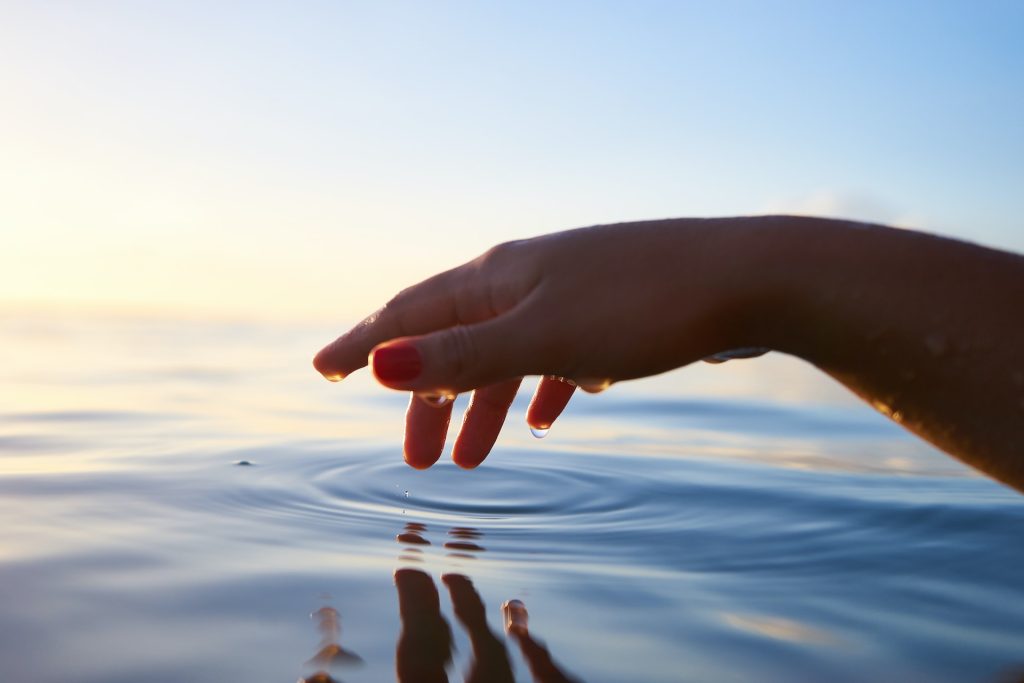 An inflatable water slide is a temporary structure made of plastic or cloth that's filled with air to create a slippery surface. It's usually placed in a backyard, pool area, or even at the beach and can be used for fun activities like slip and slide races. They come in many different sizes and shapes, making it easy to choose one that fits your needs.
Inflatable water slides are typically made of heavy-duty PVC fabric that's designed to withstand wear and tear from constant use. They come with several safety features such as non-slip surfaces and padded edges to prevent accidental falls. Most also include an attached hose so they can be easily inflated with air when needed.
Setting up an inflatable water slide is relatively simple and doesn't require any specialized tools or knowledge. All you need is the slide itself, an air pump, some ground stakes (to anchor the slide in place), and a few basic instructions. With these items, you'll be able to have your own slip and slide race in no time!
Materials Needed For Setup
Setting up an inflatable water slide for slip and slide races requires some specific materials. First, you'll need the inflatable water slide itself. This will likely come with a pump to help inflate it, as well as stakes and tethers to secure it in place. You'll also need a hose to provide water to the slide, so make sure you have one that's long enough to reach the area you plan on setting up in.
Next, depending on what kind of space you're in, you might want to consider some additional accessories. If there are hills or slopes near your setup area, you'll need extra stakes and tethers for extra security. You may also want to add padding or mats around the edges of the slide to prevent falls or injuries if someone accidentally runs into them.
Finally, you should make sure that everyone who participates is wearing appropriate clothing and swimwear while they race down the slide. It's always a good idea to have first-aid supplies on hand just in case anyone gets injured during the race.
Choosing A Suitable Location
Finding the right spot for your inflatable water slide is essential. Firstly, you need to make sure that the area is flat and free of any sharp objects that could damage the material. Secondly, it should be in an area with plenty of shade and away from any nearby trees or bushes. Finally, make sure that the space is large enough to accommodate the length and width of the slide itself.
It's also important to consider how close the slide will be to other people or structures around it. If possible, try to find a location at least 50 feet away from any buildings so that there's enough room for everyone participating in slip-and-slide races. Also, if there are children present, make sure they're supervised at all times so that no one gets hurt while enjoying their time on the inflatable water slide.
Checking out these things before setting up your inflatable water slide will help ensure a safe and fun experience for everyone involved. With proper preparation, you can turn your backyard into a watery paradise!
Securing The Slide In Place
Now that you have chosen an appropriate location for your inflatable slide and slide races, it is time to secure the slide in place. This can be done by using stakes, sandbags, or even bricks depending on the type of surface you are setting up on. Make sure that all anchor points are securely fastened and the slide isn't able to move or shift during use.
Begin by inflating the slide according to manufacturer instructions. Once fully inflated, make sure to position it so that it is level and flush with the ground. This will ensure that participants will have a safe and enjoyable experience while sliding down. If you are setting up on grass, use stakes or sandbags to secure the bottom edges of the slide into place. If you are setting up on the concrete, then you should use bricks or large stones as anchors for stability.
Be sure to check all anchor points periodically throughout playtime to ensure they remain firmly in place and that no one gets injured during their fun adventure down the inflatable water slides!
Best Inflatable Water Slides for Slip and Slide Races
MODEL: 
SL-WS142-C
W X L X H:
16 x 55 x 20
UNIT LB:
856
Description:
This impressive combo wet slide with slip-n-slide unit spans a total of 55 feet, making it a favorite among kids of all ages. It's perfect for large outdoor gatherings and events, offering two wet slide lanes, a long slip n slide section, and a shallow splash pool for a refreshing finish. The vibrant vinyl material is available in blue and white, and the inflatable arches over the slip n slide section provide added stability. The side-mounted access ramp makes it easy to reach the top and start enjoying some serious fun. Rest assured, our inflatable products are made right here in the USA with a focus on quality and durability.
MODEL: 
SL-1207-D
W X L X H:
16 X 40 X 22
UNIT LB:
600
Description:
Our wave-styled commercial water slides for sale offer endless fun for young partygoers, and this one is no exception. Made from durable vinyl material in vibrant blues and whites, this model boasts an inflatable wave at the top that looks ready to drench participants. A single slide lane is accessible from the side-mounted ladder/ramp, leading down to a splash pool that spans the width of the inflatable. An optional bumper allows for dry operation if desired. The high slide bolsters feature a rippling wave pattern, adding to the visual appeal of the slide. This inflatable is crafted using the highest quality commercial-grade vinyl material, ensuring many years of enjoyment.
MODEL: 
SL-S111-B
W X L X H:
15 x 33 x 18
UNIT LB:
635
Description:
Our commercial inflatables for sale are a dazzling display of bright, festive colors that set them apart from the competition. This particular model can be used for wet or dry fun and boasts two wide slide lanes on either side of a centrally located access ladder/ramp. The industrial-grade vinyl used for its construction comes in rich shades of blue, vibrant red, bright green, and sunny yellow. The inside of the slide lanes is lined with light blue vinyl for added visual appeal. The arched top is partially covered by a fine mesh panel. With a total length of 33 feet, this inflatable combo slide is easy to set up and ready to make a splash at your next outdoor festival or event.
Other products are also available here:
→(https://www.junglejumps.com/shop/inflatable-slides-c-3.php)
Conclusion
In conclusion, inflatable water slides can transform any backyard or outdoor gathering into an exhilarating and unforgettable experience. When setting up a slip and slide race, it's essential to choose the right location, gather the necessary materials, and securely anchor the slide in place. By following the steps outlined in this guide, you'll ensure a safe and enjoyable time for all participants. With a variety of inflatable water slides available on the market, there's something to suit every occasion and cater to everyone's preferences. So, gear up for a summer full of laughter, splashes, and thrilling races down these vibrant, fun-filled slides.