Are you searching for a way to inject some extra excitement and whimsy into your summer festivities? Look no further than an Inflatable Water Slide with a castle motif! This thrilling addition to any outdoor gathering offers kids and adults alike a chance to beat the heat in style. Not only does this type of slide provide endless hours of fun, but it can also create lasting memories for years to come. Discover what makes this incredible inflatable water slide so irresistible!
Summer is in full swing, and that means it's time for backyard barbecues, pool parties, and all sorts of outdoor fun. But nothing compares to having a colossal inflatable water slide shaped like a castle at your event – especially if children are involved. With its towering walls and majestic turrets, this captivating structure will transport youngsters to a magical realm where anything is possible. The slippery surface provides plenty of thrills while helping them stay cool and hydrated. It's guaranteed to be the highlight of any gathering!
Why not add a dash of fairy tale charm and exhilaration to your next family get-together or special occasion? An inflatable water slide with a castle theme is sure to keep everyone entertained all summer long. Whether you're an adult seeking something unique or a young adventurer seeking daring new challenges – this inflatable water slide has something for everyone! Don't miss out on the excitement – get your inflatable water slide with a castle theme today! By Jungle Jumps!
READ OUR NEW ARTICLE!!
–https://www.junglejumps.com/blog/inflatable-water-slide-festivals/
–https://www.junglejumps.com/blog/wholesale-inflatable-water-slides/
–https://www.junglejumps.com/blog/commercial-inflatable-water-slides/
–https://www.junglejumps.com/blog/buy-inflatable-water-slide/
–https://www.junglejumps.com/blog/giant-inflatable-water-slide/
–https://www.junglejumps.com/blog/buy-inflatable-water-slide-us/
–https://www.junglejumps.com/blog/backyardinflatable-water-slide/
-Visit Our Blog Now !! (https://www.junglejumps.com/blog/) 
What Is An Inflatable Water Slide?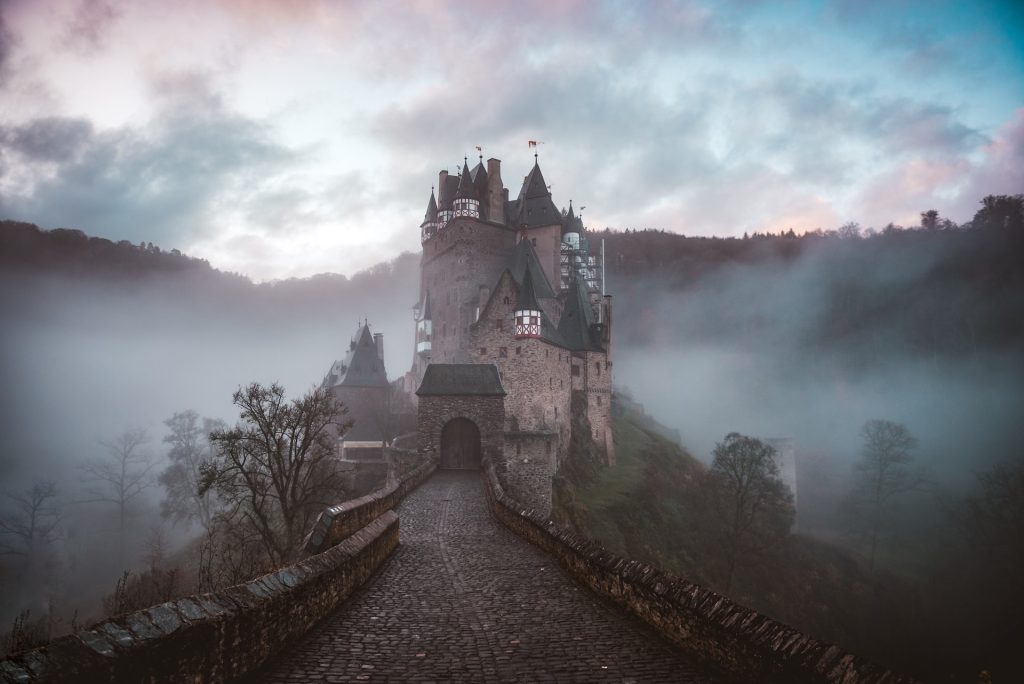 An inflatable water slide is a fun way to cool off in the summertime. It consists of a slippery surface and inflated sides with air-filled walls, usually designed like a castle or other fantasy theme. These slides are often used for children's parties, carnivals, and outdoor events. They can be set up easily at any location that has access to running water.
Inflatable water slides are made from durable materials and come equipped with safety features such as padded edges and secure connections between each section. This ensures that young kids don't slip while they're playing on the slide. Additionally, many inflatable slides also include pools at the bottom so participants can splash into them once they reach the end of their ride down the slide.
The bright colors, whimsical designs, and thrilling rush of sliding down these inflatables make them popular among both children and adults alike– adding a touch of magic to summers spent outdoors!
Benefits Of A Castle-Themed Water Slide
Now that you know what an inflatable water slide is, it's time to explore the benefits of a castle-themed one. A castle-themed slide adds a touch of fantasy to your summer fun, providing more than just a regular slide experience. It offers endless possibilities for imaginative play and adventure.
The first benefit of having a castle-themed slide is its exciting visuals. The vibrant colors and intricate designs are sure to capture children's attention and create lasting memories as they make their way down the slides or take on other thrilling activities. From watching a knight in shining armor come racing down the slide to spotting dragons flying high above them, kids will be spellbound by the magic of this wonderland!
Another advantage of this type of water slide is that it provides plenty of opportunities for physical activity. Kids can navigate through obstacles such as tunnels and barricades while developing coordination skills along with balance and agility. They can also practice climbing up the steps or jumping from platform to platform – all within a safe environment where parents don't have to worry about any potential risks associated with outdoor playgrounds. All these activities help encourage movement amongst kids, allowing them to stay active during the hot summer months without any boredom setting in!
Selecting The Right Size For Your Needs
When it comes to selecting the right size inflatable water slide with a castle theme, there are several factors you'll want to consider. Firstly, think about how much space is available in your backyard or park area. Ensure that you measure out a space large enough for the fully inflated structure and its accessories. Secondly, decide on a model based on the age range of children who will use it; smaller slides may be more suitable for younger kids, while larger ones can accommodate older ones.
Consider also how many people at once will use the slide; if multiple children plan to go down together, then look for one that has two side-by-side lanes so they can race each other. A good idea is to select an option that includes additional features such as an attached splash pool or climbing wall – these provide plenty of extra fun and entertainment options!
Finally, make sure you check out all safety guidelines before using any inflatable water slide. All reputable models come with instructions detailing their proper setup and usage; when following them closely you can ensure everyone has maximum enjoyment without compromising anyone's safety.
How To Set Up And Take Down A Water Slide
Setting up an inflatable water slide with a castle theme is a fun and easy task. First, make sure you have all the necessary materials on hand such as the blower motor, air tube, stakes or sandbags to keep it in place, and any other accessories that come with your particular model. Then lay out the slide on the flat ground making sure no sharp objects are sticking out of the area where it will be inflated. Connect the blower motor to the air tube then plug it into an electrical outlet. After inflation is complete, secure using stakes or sandbags around the perimeter of the slide. Now you're ready for some summertime fun!
When it's time to take down your water slide at season end, first turn off the power to the blower motor and unplug it from the outlet. This will begin deflating process so wait until completely deflated before folding it neatly away for storage. Make sure you clean off any dirt or debris from the surface before packing it away for next year's set-up. With these steps done correctly, you'll be able to enjoy this fun addition to your outdoor space for years to come!
Maintenance Tips
Maintenance of your inflatable water slide is key to enjoying it for years to come. To get the most out of your investment, there are a few simple things you can do. First, make sure that all seams and connections are firmly secured before use – inspect them regularly for any stretching or wear and tear. Also, be sure to keep the surface clean and free from debris by wiping it down after each use. This will help extend its life span significantly.
Second, store your inflatable in an area where temperatures remain stable throughout the year – preferably indoors during cooler months. Proper storage will also help prevent damaging UV rays which could cause fading or cracking over time. Additionally, keep away sharp objects like sticks or rocks as they can tear into the material when stepped on.
Finally, repair kits are available should any rips or tears occur due to normal wear and tear. These inexpensive patches will ensure that fun times continue without interruption!
Best Inflatable Water Slide with Castle Theme
MODEL: 
SL-WS129-A
W X L X H:
12 x 40 x 11
UNIT LB:
320
We also have other models that you may be interested in visiting our page now!!
(https://www.junglejumps.com/shop/inflatable-slides-c-3.php)