Looking for the Best Inflatable Water Slide for Adults this summer? Look no further! With the warm weather here, an inflatable water slide is a must-have for any outdoor activity. Whether you're hosting a backyard BBQ or just looking for some fun in the sun, an inflatable water slide can take your summer to the next level. However, with so many options available, it can be difficult to know which one is best for adults.
Don't worry, we've got you covered. We have done all the research and compiled a comprehensive guide to the best inflatable water slides for adults. From large poolside slides to smaller models for your backyard, we'll help you find the perfect fit for your aquatic needs. Additionally, we'll provide tips on how to safely use and maintain your new investment because nothing ruins a good time faster than a broken water slide.
So, keep reading and get ready to elevate your summertime fun. With the right inflatable water slide setup, everyone will be talking about the best part of summer: yours!
*Our different articles could please you!
–https://www.junglejumps.com/blog/water-slide-bouncer/
–https://www.junglejumps.com/blog/inflatable-water-slide-castle-theme/
–https://www.junglejumps.com/blog/wholesale-inflatable-water-slides/
–https://www.junglejumps.com/blog/commercial-inflatable-water-slides/
–https://www.junglejumps.com/blog/buy-inflatable-water-slide/
–https://www.junglejumps.com/blog/giant-inflatable-water-slide/
–https://www.junglejumps.com/blog/buy-inflatable-water-slide-us/
–https://www.junglejumps.com/blog/backyardinflatable-water-slide/
–AND MORE, VISIT OUR BLOG!! (https://www.junglejumps.com/blog/)
Different Types And Styles Of Inflatable Water Slides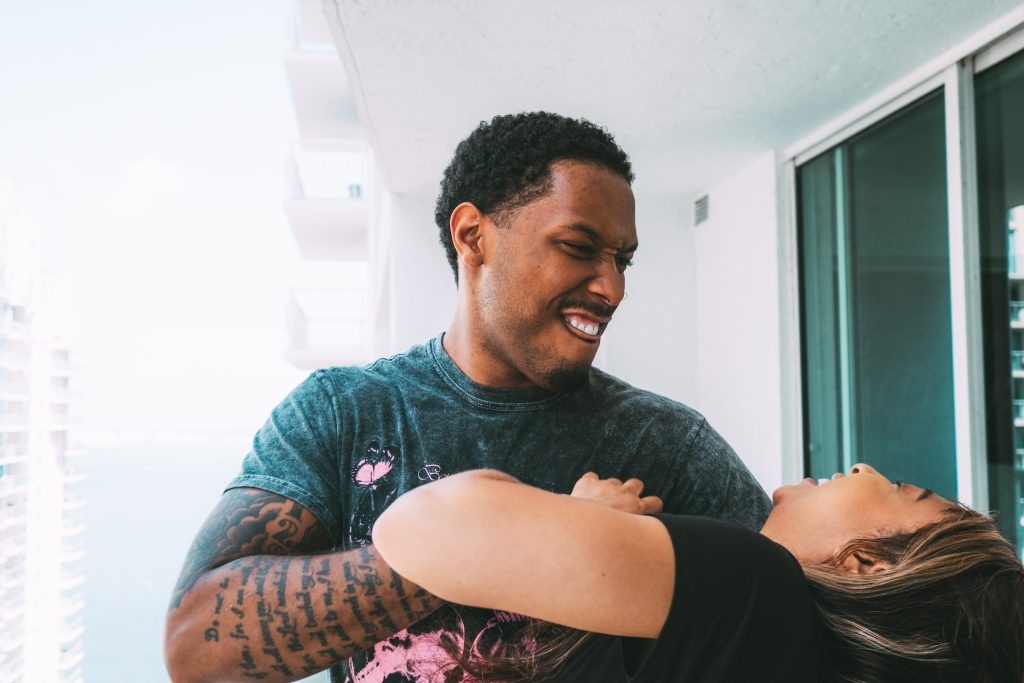 Inflatable water slides come in a variety of sizes and styles, so there's sure to be one that suits your needs. Ranging from small single-person slides to larger models that can accommodate multiple riders at once, inflatable water slides provide hours of fun for all ages. You'll also find options with different levels of speed and difficulty; some feature gentle curves while others offer steep drops or high walls. No matter what type you choose, an inflatable water slide is guaranteed to bring the thrills!
For the ultimate summer experience, consider investing in a commercial-grade model for your home. These high-quality products are designed to withstand heavy use and will last for years if properly cared for. They often include features such as built-in sprinklers, splash zones, and additional safety measures like secure anchor points. With these items installed, you can have peace of mind knowing everyone is safe and having a great time!
If you're looking for something more budget-friendly but still want plenty of fun, then look no further than a standalone version. These typically cost less but don't sacrifice on features – they may even come with their pool area or other bonuses like built-in basketball hoops or obstacle courses! So take your summer fun up another notch by getting an inflatable water slide today.
Choosing The Right Size For Your Needs
When selecting an inflatable water slide for adults, size is a key factor to consider. To make sure you get the most out of your purchase, there are some important questions you need to ask yourself before buying. How many people will be using it? Will they all fit comfortably on the slide at once? What type of environment do you plan to set up in? Answering these questions will help determine what size and shape of water slide would best suit your needs.
If you have limited space, then opt for a smaller model that can easily fit inside or outside your home. If you're looking for something more substantial that can handle several guests at once, then look into larger slides with multiple lanes or sections. These slides typically come with additional features like wave riders and built-in pools – perfect for those hot summer days! Just remember that bigger isn't always better – so think carefully about how much room you need.
No matter which option you choose, safety should also be taken into account when purchasing an inflatable water slide for adults. Look for models constructed from sturdy materials and equipped with guard rails and other features designed to keep users safe while having fun. Make sure to read reviews and follow any instructions provided by the manufacturer before setting up your new slide so everyone can enjoy their time without worry.
Accessories To Enhance Your Fun
When it comes to having the best summer fun, accessories can take your experience to a whole new level. From inflatable pool games to water toys and more, there are countless ways to make your outdoor activities even better.
A great way to start is with an inflatable pool game kit. These kits come with everything you need for hours of entertainment – from slides and hoops to balls and paddles. Not only will these provide plenty of excitement but they'll also help keep adults entertained as well. Plus, since the pieces are all made from durable material, they're sure to last through multiple uses.
No matter what type of activity you choose, don't forget about safety! Make sure any adults or children playing in the water are wearing life vests at all times – this could mean the difference between a safe adventure and a potential disaster. With that said, get ready to have some fun! Gather up your friends and family members and enjoy some time outside while making memories that will last you a lifetime.
Maintenance Tips For Long-Term Use
Keeping your inflatable water slide in tip-top shape is essential for a long, enjoyable summer of fun. To ensure that it lasts as long as possible and continues to bring laughter and joy, there are some basic maintenance tips you should follow.
First off, make sure to clean the slides regularly with soap and water or an all-purpose cleaner. This will help keep them looking like new while also preventing bacteria from growing on the surface. Additionally, be sure to inspect the slides before each use to check for any signs of damage or wear so they remain safe for everyone who uses them.
Finally, store your inflatable water slide properly when not in use. Keep it away from sharp objects that could puncture the material, out of direct sunlight (which can fade colors), and away from extreme temperatures which can cause warping. With proper care and attention, you'll have many years of unforgettable memories with your inflatable water slide!
Tips On Maximizing Your Summer Fun
Summer is the perfect time to get out and enjoy some fun in the sun. Whether you're looking for a thrilling activity or just want to relax, there are plenty of ways to make the most of your summer. One way to do this is by investing in an inflatable water slide. These slides can provide hours of entertainment for adults and children alike, taking your summer fun up a notch!
When shopping for an inflatable water slide, be sure to look for one that has all the features you need. From safe materials to secure anchoring systems, it's important to find a slide that will last through hot summers and cool winters. Additionally, think about what size would work best for your space – consider how much room you have as well as any obstacles that could obstruct the slide's path. If you opt for a larger model, it may require more setup time but they often come with extra features like splash pools or dual lanes!
Once you've purchased your ideal water slide, set aside sometime each week dedicated solely to enjoying it. Invite friends over and let loose while cooling off on those hot days. You can even hold competitions between family members and see who can go down the fastest! With careful selection and some dedication to maximizing your fun, you'll be sure to take full advantage of your new inflatable water slide this summer season.
Best Inflatable Water Slide for Adults by Jungle Jumps
MODEL:
SL-WS163-C
W X L X H:
16 X 34 X 20
UNIT LB:
600
Description:
Looking for an impressive inflatable water slide for children and adults alike? Our double-lane inflatable water slide for sale stands an astonishing 20 feet tall and is perfect for all ages. With a centrally-located ladder, participants can climb to the top and choose between two exciting slide lanes. At the end of each lane, a small splash pool awaits for maximum cooling and refreshing fun. The colorful vinyl material of this inflatable water slide is designed to resemble natural marble, while the yellow and orange accents give it an eye-catching appearance.
Manufactured by Jungle Jumps, one of the most reputable commercial inflatable manufacturers in the U.S., this model is perfect for any outdoor event.
MODEL:
SL-1219-D
W X L X H:
16 X 60 X 22
UNIT LB:
817
Description:
Get ready for an exciting ride with our unique combination of water slide and slip and slide! At Jungle Jumps, we pride ourselves as the top provider of industrial inflatable water slides for sale. Our model is suitable for outdoor events of any size, and it's sure to be a hit with all ages. The towering inflatable wave at the entrance ramp and smaller waves on the slide itself create an immersive experience.
Constructed from high-quality commercial-grade vinyl material, this water slide is exceptionally durable and built to last for many years of trouble-free use. The vinyl material is brightly colored in blue with white accents, adding to the slide's visual appeal.
For safety, high bolsters are in place to protect young ones as they zip down the slide, and a large splash pool at the bottom adds to the fun of this popular model. Get ready to be swept away by the excitement and thrills of our fun and durable water slide.
MODEL:
SL-1224-E
W X L X H:
17 X 46 X 24
UNIT LB:
600
Description:
Looking to add a patriotic touch to your next outdoor event or party? Look no further than our giant water slide for sale! Standing tall at 22 feet, this inflatable water slide is perfect for all ages and promises many years of fun. We use tough, industrial-grade vinyl material in all of our inflatable water slide products, ensuring durability and longevity. This particular model comes in red, white, and blue, with bright blue accents on the side access ramp and inside the waterslide itself. To ensure safety, high bolsters are in place to protect participants as they slide down, and a generously-sized splash pool awaits at the bottom.
The top of the slide is covered by mesh fabric, adding an extra layer of protection. Get ready for a wet and wild adventure with this patriotic addition to your outdoor event or party!
If you want to see more visit our site (https://www.junglejumps.com/shop/inflatable-slides-c-3.php)

By Jungle Jump!