Searching for the ideal entertainment option for your children's upcoming birthday celebration? Look no further! Kids water slide, featuring inflatable water slides, offer an exciting and engaging way to liven up any event. Ranging from thrilling, water-soaked slides to adventurous obstacle courses, these inflatable attractions guarantee hours of enjoyment for all age groups. What's more, they're simple to set up and demand minimal maintenance – making them the ultimate addition to any kid's party! Keep reading to uncover the top inflatable water slide games that will undoubtedly elevate your child's special day to new heights of fun and excitement.
→ Pause for a moment to delve into our wide-ranging assortment of engaging blog articles!
–Best Inflatable Water Slide for Adults: Take Your Summer Fun to the Next Level
–Water Slide Bouncer: The Ultimate Inflatable Water Playground for Kids of All Ages
–Inflatable Water Slide with Castle Theme: Add a Touch of Fantasy to Your Summer Fun
–Inflatable Water Slide for Festivals: Attract Crowds and Keep Them Cool and Entertained
–Inflatable Water Slide for Family Gatherings: Get the Whole Family Excited for Your Next Reunion
-And more, visit our blog (https://www.junglejumps.com/blog/)!! 
Overview Of Inflatable Water Slides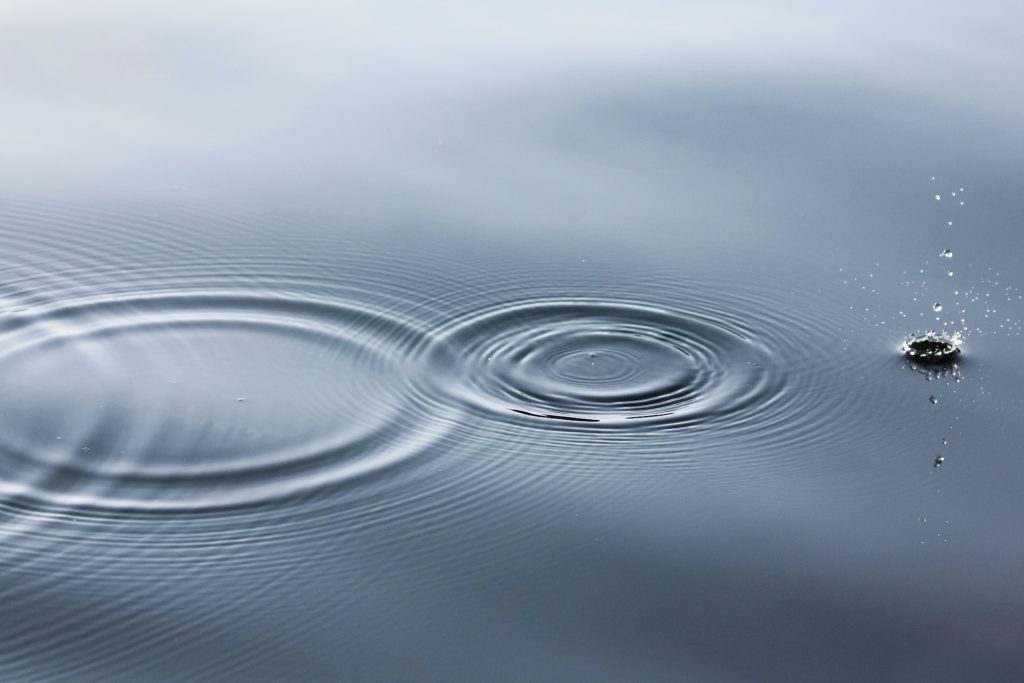 Inflatable water slides are an exciting and fun way to keep kids entertained at parties. They can provide hours of entertainment, while also being a safe and easy way to cool off in the summer heat. Inflatable water slides come in a variety of sizes, shapes, and colors, so there's sure to be one that fits any party theme or budget.
Setting up an inflatable water slide is as easy as inflating it with an air pump and connecting it to a hose for sprinkling water. With most models, the blower motor keeps the slide inflated throughout the entire party. Some include removable ramps for extra excitement and some even come with built-in water cannons for added fun.
Inflatables are designed to be used outdoors on grassy surfaces, but they can also be used indoors on carpeted surfaces if you have enough space. Most slides have safety features like non-slip steps, padding around the edges, and emergency shutoff switches so you can safely enjoy your day without worry.
Advantages Of Using An Inflatable Water Slide
One advantage of using an inflatable water slide for a kids' party is that it adds a unique element of fun and excitement. It's also incredibly easy to set up with minimal effort, and it's relatively inexpensive compared to other entertainment options. Not only can it be used as a stand-alone attraction, but you can also create a larger water park environment with multiple slides and other activities.
Inflatable water slides are great for kids' parties because they provide hours of entertainment for all ages. They're large enough to accommodate multiple kids at the same time, which is ideal for keeping the whole group engaged in play or competition. And since they're made from durable materials and designed with safety features like padded edges, parents can rest assured that their children are safe while having fun.
Using an inflatable water slide at a kids' party is sure to leave everyone feeling happy and satisfied afterward! The vibrant colors, interactive design, and exciting features make them a hit among kids of all ages. With so many benefits to offer, there's no doubt why they're such a popular choice when it comes to hosting unforgettable parties.
Safety Tips For Setting Up And Using An Inflatable Slide
Setting up and using an inflatable water slide is a great way to add some fun to the party, but it's important to remember a few safety tips. First and foremost, always check for any damage or tears before setting up an inflatable slide. It's also important to pay attention to the weight limit of the slide; no more than two children should be on at once. Additionally, make sure there are no sharp objects around the area that can puncture or tear the slide, as well as check that all of the stakes are safely secured in the ground.
When playing on an inflatable water slide, everyone must follow all safety rules and instructions. Children should always be supervised by a responsible adult when playing on an inflatable water slide and should never be allowed to stand or jump off it. It's also important that kids only go down one at a time because going down together can cause them to bump into each other and get injured. Finally, when finished playing on the slide, parents should make sure their children completely dry off before getting back in their swimsuits or clothes because the wet fabric can cause slipping hazards when walking away from the area.
With these safety tips in mind, you can ensure your child and their friends have a fun, safe time playing on an inflatable water slide at their next party!
Best Inflatable Water Slide Games for Kids' Parties
Top 5:
MODEL: 
SL-1223-D
W X L X H:
16 x 66 x 22
UNIT LB:
856
Description:
Discover our patriotically-themed wet-only slide, perfect for all types of summer events. Proudly made in the USA by a leading commercial inflatable water slide manufacturer, this slide guarantees top-notch quality. Composed of red, white, and blue commercial-grade vinyl, the slide boasts a spacious lane and an accompanying side ramp. Inflatable arches support the slip-n-slide section, while a sizable splash pool at the bottom adds to the exhilarating experience for kids of all ages. The broad base ensures enhanced stability for the inflatable structure and is built to withstand years of delightful use.
MODEL: 
SL-1226-D
W X L X H:
17 X 66 X 26
UNIT LB:
880
Description:
The Vibrant Tropical Super Slide is an ideal choice for children's birthday parties, providing endless entertainment for people of all ages. With its bright tropical colors and majestic palm trees, it creates an immersive jungle-like atmosphere. This versatile dual slide can be used wet or dry, allowing participants to race their friends across the surface. If used wet, sliders can plunge into a refreshing splash pool. The exhilarating experience will have everyone coming back for more! As one of the most sought-after slides, it promises joy and laughter for both kids and adults at an affordable price. Constructed with durability, lead-free materials, and numerous safety reinforcements and anchors, this slide ensures a memorable and secure birthday celebration.
MODEL: 
SL-1230-B
W X L X H:
16 X 26 X 18
UNIT LB:
420
Description:
Renting the Emerald Rippling Tide Water Slide will make you feel like you've brought a water park right to your doorstep. This inflatable offers all the features of a traditional water slide, with the added convenience of being in your backyard. Climb the steps to the top, relax under the protective shade net, and then glide down the extended, wavy slide. Unlike typical slides, this one boasts a thrilling curve near the bottom.
Suitable for wet or dry use, the slide adds excitement to any occasion. It even features two lanes for double the fun, allowing guests to bounce, race, slide, and cool off simultaneously. With extra reinforcements, this inflatable outlasts and outperforms competitors' products.
The double-drop slide enhances the thrill factor, with its wavy design evoking a true rippling tide. The marble-like appearance appeals to all ages, and if the size or color isn't quite right, it can be easily customized. Why wait in line at a water park when you can enjoy unlimited rides on the Emerald Rippling Tide Water Slide right at home?

MODEL: 
SL-1243-D
W X L X H:
17 x 66 x22
UNIT LB:
850
Description:
Introducing the ultimate three-piece unit designed to infuse outdoor events and festivals with a wave of excitement. Firstly, the slide features two lanes of slick fun, complete with a side-mounted ramp for effortless entry. Next up is the slip-and-slide section, adorned with stylish arches. Lastly, the unit includes a large splash pool. In total, this fantastic assembly spans an impressive 66 feet in length! Constructed from robust, commercial-grade vinyl, our water slide guarantees years of delight. The vinyl showcases a blend of blue, red, black, and white hues, while a racecar theme adds a unique touch to this outstanding combo package. Our top-quality inflatables offer stability and ease of setup.
MODEL: 
SL-1162-E
W X L X H:
17 X 46 X 24
UNIT LB:
600
Description:
Jungle Jump takes the lead in providing industrial-grade inflatable water slides for sale. This particular model showcases a single, extra-wide slide lane, accessible via the side-mounted ramp. With the optional stopper unit, it can be enjoyed both wet or dry. The arched top is covered with fine mesh paneling for added safety, while the broad base ensures stability. As with all our products, this model is made from top-quality vinyl in vivid blue, red, and yellow colors, with light blue vinyl lining the inner surface of the slide lane. For your upcoming outdoor event, our 22-foot high wet or dry slide is an unbeatable choice!
Other products are also available here:
→(https://www.junglejumps.com/shop/inflatable-slides-c-3.php)
Conclusion
In conclusion, if you're seeking the perfect entertainment solution for your child's upcoming birthday party, look no further than kids' water slide games featuring inflatable water slides. These attractions offer a thrilling and engaging way to liven up any event, with options ranging from exhilarating water-soaked slides to adventurous obstacle courses. Inflatable water slides cater to all age groups, are easy to set up, and require minimal maintenance, making them the ultimate addition to any kid's party. Explore our top inflatable water slide games that promise to make your child's special day even more memorable and enjoyable.