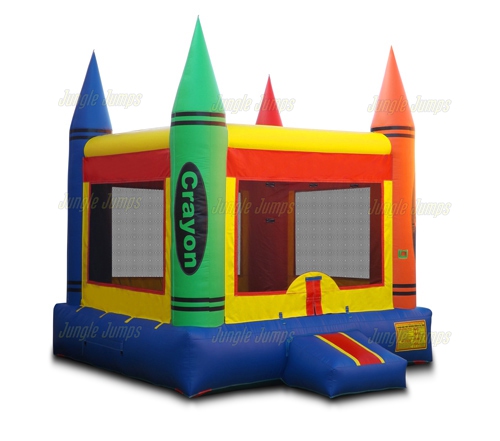 Many people dream of a life where they can operate their own business. There are many business opportunities available to entrepreneurs, and inflatables rental businesses represent a potentially lucrative venture. Opening and managing a rental operation for moonwalks, bouncers, and slides can help make those dreams come true. With a commitment to hard work and a few tips, inflatables rental businesses can create a comfortable lifestyle, driving profits and ensuring the success of your new business operation. In this guide, we will explore the foundations of a successful bounce house rental business, helping you to make money in your new business venture.
Attracting New Customers
All too often, new business owners believe that if they start a business, clients will come to them naturally. While this can be true in some cases, the vast majority of new business owners will need to apply several proven techniques to attract customers, helping the new operation to reach profitability. In the world of inflatables rental, nothing beats word-of-mouth advertising. This can be achieved in a cost-effective manner, using both in-person and social media methods to attract a steady stream of new customers.
Every customer interaction represents an opportunity to "spread the word" about your new business. Ask your customers to recommend your operation to their friends and family; this can help create interest in your rental venture without the expenses and hassle of traditional advertising.
Creating social media profiles on platforms like YouTube, Twitter, and Facebook are also inexpensive and effective ways of building interest, bringing customers to your company and creating connections with a wide audience. No matter if you are a small operation with a handful of bounce houses to rent or a company that dreams big with a huge inflatable inventory, social media is a great way to build brand awareness.
The key to leverage social media is to not only create profiles on these platforms but to update them with company news and information on a regular basis. With engaging posts, your fans are far more likely to share your company's profiles with their friends, who may then become your customers.
Retaining Customers
Attracting a steady stream of new customers is only half of the battle for new business owners; retaining them and building brand loyalty is the other. In numerous business studies, it has been shown that repeat customers account for a sizeable percentage of a given company's business, so it is critical that you reinforce the customer relationship.
How can a new business owner create loyalty? There are several possible solutions, but the core of this approach is to deliver outstanding service. Customer service is a dying art across industries, but the most successful companies put their focus on this vital part of the business model. Excellent customer service practices help to ensure that customers will return to you time and again, and they will also recommend your services to their peers. Providing incentives for repeat customers is another tactic to explore; providing a small discount for these valuable customers can also help keep them coming back.
Stick with It!
Making money with an inflatables rental business is not an overnight success story, but it is important for new business owners to remember that through hard work, customer service, and cost-effective advertising, it is possible to shape your business future.
With these tips, you will gain new customers while forging long-term relationships with existing customers. This ensures continued profitability for your bounce house rental operation.
And remember, once you have started up, be sure to reach out to us to be featured on our Nationwide Bounce House Directory!
Summary
Article Name
Making Money with Moonbounce For Sale
Description
The first thing that you want to do if you plan on making money with moon bounce jumpers is to get customers
Author