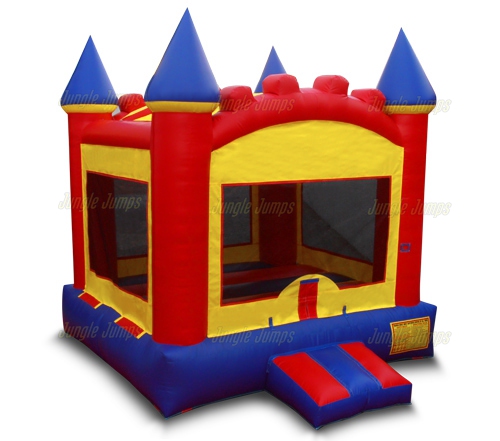 There are so many different ways that you can market your bounce house rental business that it is impossible to go over every single one. One thing that always astounds us is the fact that most people do not realize that it is the most simple marketing techniques that tend to garner the most attention rather than the most ornate and expensive ones. For instance, when you are looking at wholesale inflatables for sale were you even thinking about getting a banner? Banners can be a fantastic way for you to be able to advertise your business on a regular basis without spending very much money.
More On Banners
There are all sorts of things that you can do to market your business, but one of the first things we suggest is investing in a high quality, colorful banner. There are so many things that you can do with a banner that is imperative that you purchase one soon after you start your business. First, before you purchase any banners it's a good idea to make sure that you have some branding in place. Business branding helps make it easier for clients to differentiate between your business and someone else's. That's why it's important to get a great is this name and possibly even a great logo. A slogan is also a very important idea as well.
So what can you do with a banner? First, always make sure that any bounce units that you are renting out has your banner attached to it. This not only catches the attention of anyone who was invited to the party the bounce house was rented for, it also catches the attention of anyone who may be nearby. This is especially important if you happen to be setting up in a wide-open area. You can also use your banner at your house as well. Poster banner up on one of the walls of your house when you do not have any rental scheduled. Again, a catches the attention of people and is almost completely free advertising. As to where to get the banners, most experts recommend working with a local printing company rather than working with an online simply because it is easier to verify the quality of your banner. So remember, after you purchase inflatables for sale, make sure you look into getting a banner.