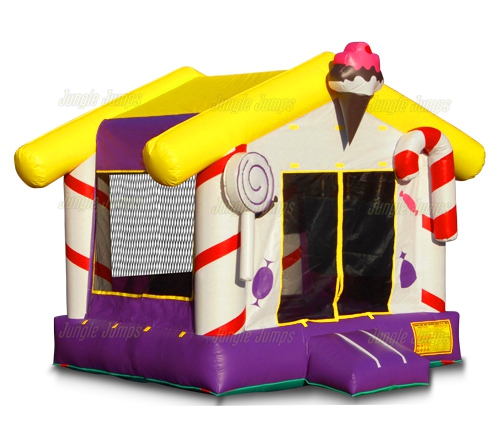 Not everyone is equipped to run their own business, but unfortunately what generally happens is that people believe they have the ability to run their business and to purchase the equipment they need only to quickly discover that the business is not what they dreamed it would be. When this happens they have two choices – throw everything away or sell everything they can to try to recoup some of their losses. In general, people tend to try to sell their belongings. This leaves those who are looking to get into the bounce house rental business with interesting dilemma: do you start your moonwalks rental business by purchasing brand-new inflatables, or do you save a bit of money and purchased a used business?
Used Bounce House Business
There are definitely a number of benefits to purchasing a used moonwalks rental business, with the main benefit being the ability to save money. Most moonbounce sellers are getting rid of their inventory simply because they want to try to recoup some of the money they spent on starting a business, and because of this they are generally likely to sell you their products at a fairly reasonable price. Is this, however, a good idea?
Whenever you look at a used bounce house to buy, there are number of things that you need to keep in mind before making the purchase, starting with the quality of the moonwalks that you're looking to purchase. Did the seller purchase high-quality moonwalks to begin with, or do they purchase shoddy products? How often was a used? If it was used only a few times, it is likely still in very good condition. If, however, it was rented out a number of times, the condition of the unit should definitely be brought into question.
Buying New
It can definitely be tempting to want to save money by purchasing a used moonwalks rental business, but unless you're very careful you may find that you'll actually spend more money by purchasing used business. This is because these types of units are built to last, but they don't last forever. If you don't know anything about the quality of moonwalks, you may also find yourself the owner of the unit that is not designed for commercial use. If you truly are serious about starting your own business, you may want to save up your money to purchase units brand-new rather than to purchase them used.
Summary
Article Name
Should You Purchase a Used Bounce House Business
Description
There are definitely a number of benefits to purchasing a used moonwalks rental business, with the main benefit being the ability to save money. Most moonbounce sellers are getting rid of their inventory simply because they want to try to recoup some of the money they spent on starting a business
Author