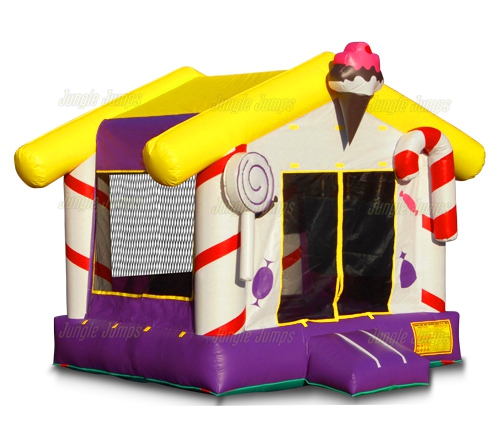 There are times when you're ready to purchase a brand new moonwalk to help your business, but, at the same time, there are situations in which it's time for you to sell some of your older moonwalks. Buying moonwalks is extremely easy, but many business owners don't realize that selling their moonwalks can be much more difficult. Why don't people automatically jump to purchase one when they see a commercial moonwalk for sale?
Why They Don't Bite
Most bounce house business owners would jump to purchase a bounce house that they see for sale, especially when it's a good sale. Why, then, do most people tend to avoid purchasing a commercial moonwalk for sale from you? One of the biggest reasons is because they aren't sure if they are going to be able to trust the unit that they purchase from you. Many people see "used" and believe that it is equivalent to "junk". It's important, if you want to sell your unit, to make sure that the interested parties know that the unit is coming from a professional business. When people know that the unit is coming from a professional they are much more likely to believe that the unit is in a better condition, which it likely will be.
Another reason why people are tempted to not purchase a used unit is simply because they are not sure what they are going to do with it! The good news is that you can easily demonstrate to people how easy it is to have fun with the unit that you are selling. Before you put the unit up for sale all you need to do is take a video of the unit! But how can you sell the unit with a video?
In today's world almost everything is digital which is definitely a plus when it comes to selling an inflatable unit. The fact that you have the ability to sell something digitally allows you to show your prospective buyers exactly how amazing the unit is. Give them ideas of how they can use the unit – how they can invite friends and family over to jump around on the bounce house. It is very easy to sell your old commercial units, as long as you help people to realize exactly how much fun, and how safe, these units can truly be.
Summary
Article Name
Selling Your Commercial Moonwalks
Description
Buying moonwalks is extremely easy, but many business owners don't realize that selling their moonwalks can be much more difficult
Author