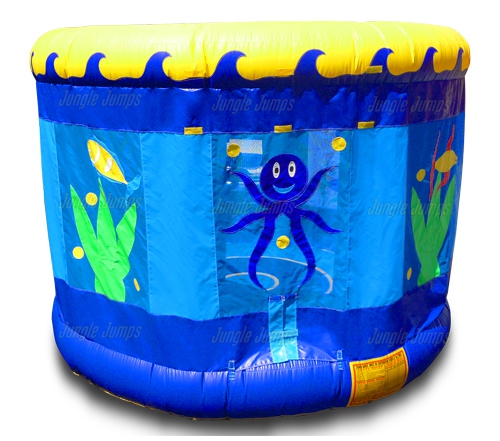 How often do you see a commercial on television showcasing a brand-new piece of technology that is going to be released soon? One thing you may not think about is the fact that not only is new tech knowledge he released on a regular basis, but many other things that are manufactured get better with time as well. Take, for instance, a bounce house. The bounce house that you could purchase from an inflatable manufacturer 10 years ago is vastly different from the bounce house that you could purchase from one today. And now, to complicate matters further, not only can you purchase a commercial bounce house but you can also purchase a smaller moon bounce that is designed for at-home use. This leaves many who are looking to start their own bounce house business to wonder if they truly do need to buy a commercial one bounce or if they can get by purchasing a smaller, less expensive bounce house from an inflatable manufacturer instead.
Making the Right Choice
Technology for bounce houses definitely has changed, but one thing has not changed: the fact that commercial bounce houses are designed to stand the test of time much better than small, at home use bounces are. A commercial moon bounce that you would purchase from an inflatable manufacturer is designed using a high-quality polymer that is created to withstand many different factors, including inclement weather, temperature, and can withstand a great deal of damage from little feet bouncing around on it. If you look closely at the sewing on both a commercial moon bounce and the at-home version you will find that the sewing on the commercial moon bounce is much higher quality and is designed to last much longer than the sewing on the at-home versions.
Another huge difference you will find between the commercial bounce house and the at-home version is the blower. The blower that comes with the smaller bounce house is not created to be as strong, or to last as long, as the commercial version. The blower that comes with a commercial moon bounce that you purchase from an inflatable manufacturer, however, is designed to be able to inflate the bounce house within only a few minutes and will keep blowing for as long as you want the bounce house to remain upright.
There really is no doubt about it – if you are truly serious about starting a bounce house rental business, you need to spend a little bit of extra money it costs to purchase a commercial moon bounce from the inflatable manufacturer rather than to save money by purchasing the at-home version. In reality, you are actually save a huge amount of money by purchasing the commercial moon bounce as you will not have to replace it anywhere near as quickly as you would the smaller, at-home version.
Summary
Article Name
Do I Really Need to Buy a Commercial Moonbounce
Description
A commercial moonbounce that you would purchase from an inflatable manufacturer is designed using a high-quality polymer that is created to withstand many different factors, including inclement weather, temperature, and can withstand a great deal of damage from little feet bouncing around on it
Author