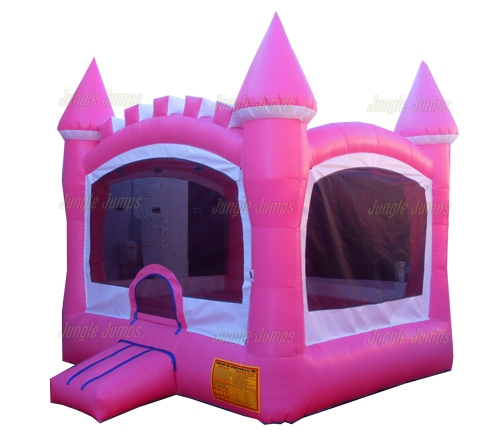 Owning your own commercial-grade inflatable bounce house business can be rewarding as well as profitable. With a relatively small investment and a bit of hard work, it is possible to enjoy financial freedom as you operate your own small business.
Naturally, when others see your success, they may inquire about what it takes to own a bouncer rental business. There are many questions you may be asked, including what it takes to run a successful operation. In this guide, we'll share some of the tips you can provide to interested parties, helping them to make smart business-oriented decisions.
Sourcing Inflatable Products
The first question many rental business owners get is often "where did you buy your bounce houses?" In many cases, business owners may not wish to divulge all of the details, including where purchases were made. Still, if you feel comfortable answering this question with specifics and are pleased with your business investments, feel free to name-drop the manufacturing company.
More importantly, it is a good idea to talk about why you made your purchases with the chosen company. Not all inflatables manufacturers are the same, and quality varies across the industry. A good inflatables manufacturer uses superior materials and construction standards to ensure quality. Heavy-gauge vinyl fabric and stitching add durability to the completed bouncer or inflatable slide; lesser companies may use thinner fabric or skip reinforcement steps that negatively impact the life expectancy of the finished product.
The very best companies also include rigorous testing and safety procedures when manufacturing their products. Innovative safety features like blowout panels, internal baffles, and finger-friendly mesh window openings keep youngsters safe when enjoying playtime inside the moonwalks you rent to event hosts. Quality materials, quality construction, and high standards of safety should be the first priority when sourcing inflatables for your rental business – while these products may be more expensive in initial investment, they are the foundation of your operation. Don't skimp, and encourage others to focus on the same quality in their own rental business ventures.
Outstanding Customer Service: The Cornerstone of Success
It goes without saying that customer service is a dying art, regardless of the business being discussed. Unfortunately, customer service is the leading "touch point" in customer/business interactions, and failing to invest the effort to deliver great service can mean business failure down the road. Maintaining high levels of customer service not only helps create a loyal customer base, but it can also help to create strong "word of mouth" advertising. Satisfied customers are far more likely to recommend your business to their friends and families, improving your business prospects without the expenses associated with traditional print or television advertising.
When answering questions from curious people, make a point of stressing the value and the return on investment of delivering quality customer service in any business interaction. How you manage each customer experience can spell the difference between long-term success and eventual failure of your operation. Above all, be polite and encouraging to anyone who asks questions about your business.
Again, you don't always have to provide all the details – maintaining a certain level of secrecy about the inner workings of your operation is often a good idea, especially when dealing with competitors. Still, being friendly and open with your knowledge of the bounce house rental industry can create goodwill, possibly even convincing someone else to give this profitable business venture a try.
Related: Exclusive Step-By-Step eBook for Starting Your Bounce House Business
Summary
Article Name
When Others Ask about Buying Inflatable Jumpers
Description
After a year or two of renting out bounce houses you will discover that you know much more than you ever thought you would when you were contemplating buying inflatable jumpers
Author