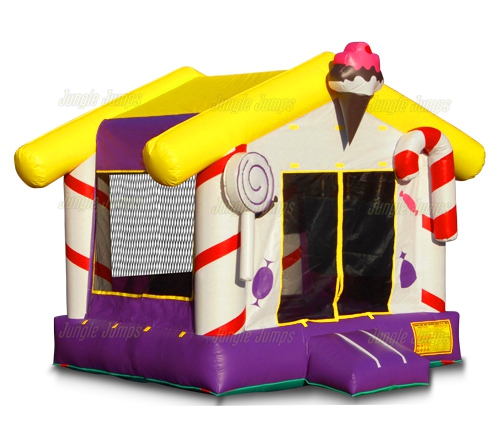 Renting out commercial inflatable bounce houses can be quite profitable, especially if you manage to build up a solid customer base of loyal clientele. However, this is often a lot easier said than done as you'll need to put in lots of work to succeed in this industry.
With that being said, there are things that you can always do to put yourself in the best position to succeed. In fact, one way to do this is to pick the right type of inflatable rental business that you want to run. To help you out with this, we've prepared a breakdown of the three best types of rental businesses so that you can choose the one that makes the most sense for you:
Birthday Party Rental
Choosing to focus your business to cater to birthday parties isn't a bad idea. There will always be someone celebrating their birthday, which gives you a steady stream of customers. To add to this, kids absolutely love inflatables, so the demand is definitely there!
Considering that your inflatable will mostly be used by children, it's important that you prioritize safety. As we've mentioned in our guide on buying commercial inflatable, it's important that you look for a trusted bounce house manufacturer. This is especially true if you're starting a birthday party rental business, as most of the people that will be using the bounce houses would be young children. Reputable manufacturers make sure that their inflatables are of high quality and are safe for use!
Events Rental
If you want to target bigger markets, then opting for an events rental business is the way to go. This can provide you with lucrative gigs as these events tend to be much larger than your average birthday party. In this case, you'll be looking to target carnivals, corporate parties, school events, and church events.
With that being said, this also means you'll need to invest in marketing so that the events can find your business. Indeed, you'll need to build your reputation up as an inflatable rental business before you can land jobs in events. Furthermore, you'll also need to invest in more inflatables and transportation to get your wares to the event's location!
Indoor Inflatable Play Centers
If you're looking for something a little more reliable and permanent, then you may want to consider setting up an indoor inflatable play center. Instead of looking for customers, the customers will surely seek you out and visit your inflatable playground. This type of rental business can be quite profitable, especially if you find a good location for it.
The downside to this is that you'll need to pay rent monthly. Like the events rental option, you'll also need to direct a significant chunk of your resources towards marketing your business to make sure that people know about your inflatable play center.
Conclusion
Now, it's important to understand that there is no one best type of inflatable rental business. Whether it is birthday party rentals or event rentals, remember that each one has its own pros and cons depending on the situation. Also, the type of rental business you go into will wholly depend on the state of the market you are in and the demand for inflatables. For the best results, it would be wise to consider these factors when choosing the type of rental business to go into!
If you're looking for high-quality commercial bounce houses in the US, Jungle Jumps is just what you need. We are a worldwide supplier of commercial-grade inflatables that specializes in manufacturing bounce houses. Visit our website to know more about our products!