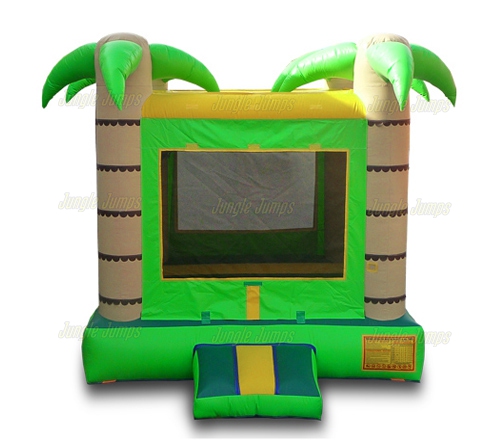 Remember the days when you would want to find the phone number for business and your mother would yell you to simply look in the Yellow Pages? Those days are long gone. Now, if you want to find the phone number for a business the first place you are likely going to look is the Internet. Why, then, are bounce house rental business owners still thinking of advertising in the Yellow Pages? Is it a good idea, or should you completely avoid this advertising opportunity?
Yellow Page Advertising
In order to determine if advertising in the Yellow Pages is going to help you to rent out the commercial bounce houses for sale you purchased you first need to figure out how many people actually use the Yellow Pages. A recent survey completed about the Yellow Pages shows that 75% of those who completed the survey never use the Yellow Pages to help them to find information about a local business. 14% of the people surveyed said that they use the Yellow Pages once a year, but only a small 3% said they use the Yellow Pages five or more times a year in order to find information about local businesses.
Those are definitely not impressive numbers and, from an advertising standpoint, it is not a very smart idea to invest your money in the Yellow Pages. In doing so you are excluding 75% of potential customers. How, then, can you advertise the bounce house rental business that you own effectively?
Cyber Advertising
Cyber advertising is definitely where it is at. If you want to make sure that your investment actually gets you a return you will need to look to the cyber world for help. It is not likely that you will rent out the commercial bounce houses for sale that you have purchased unless you use the Internet to help you to do so. Word-of-mouth is no longer a reliable means for advertising – instead you need to spend your time, and your money, ensuring that your website is up to par and that it is as optimized as it can possibly be. There are plenty of professional businesses that get paid to do this type of work so if you are unsure what to do try contacting one of these professional businesses and they will be able to outline a strategy that will help you to make more money.
Summary
Article Name
Thinking of Advertising in the Yellow Pages
Description
In order to determine if advertising in the Yellow Pages is going to help you to rent out the commercial bounce houses for sale you purchased you first need to figure out how many people actually use the Yellow Pages
Author