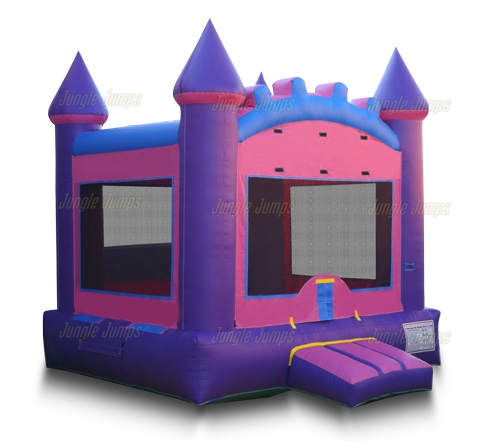 It is inevitable that at some point in time you are going to become frustrated with one of your clients. Not every client is perfect – in fact, many of them are self-entitled people who do not think, or care, about your side of the story. Some people have a natural ability to help calm clientele down. There are even those who seem to be born with a silver tongue into can switch any situation into one that benefits them. There are also those, however, who have a very difficult time keeping their cool with unruly clientele. Here are a few tips that can help you to remain calm when you're dealing with someone who frustrates you.
First it is important to remember that they are the people paying your paycheck and not just renting a bounce house . When you work for other people you know that no matter how frustrated you are at your boss there is only so much you can say without getting into serious trouble. Your boss is the person who pays your paycheck, and your clients are the people who pay your paycheck as well. Think of your client as your boss and you may be able to calm down just that much quicker.
If you have an issue with the inflatable bounce house manufacturer that you purchased your unit from you may find it difficult to remain calm. While it is okay to get a little upset at an inflatable bounce house manufacturer, because you are the one paying them, it is not okay to get really upset at your clientele unless there is a very good reason. Try to put yourself in their shoes. It is likely that they are going through a situation where they are frustrated, tired, and potentially even financially despondent. When you have those types of days aren't you a bit upset too? Remember that your clientele is not just your paycheck but they are also real people who are likely taking all of their frustrations that they have built up over the past few days out on you. Listen to them – most people who are complaining simply want someone who is willing to listen to them. Once you listen to them, apologize for any mistakes you have made an always remain calm when explaining the situation that your client is in and how you can help.