Nowadays, people enjoy doing various activities to relieve stress and pass a fun time with friends or family members. An indoor bounce house is a good place for these activities. Especially, commercial indoor inflatable bounce houses are the most suitable places for kids' birthday parties. This article will introduce you to the best indoor bounce house from Jungle Jumps.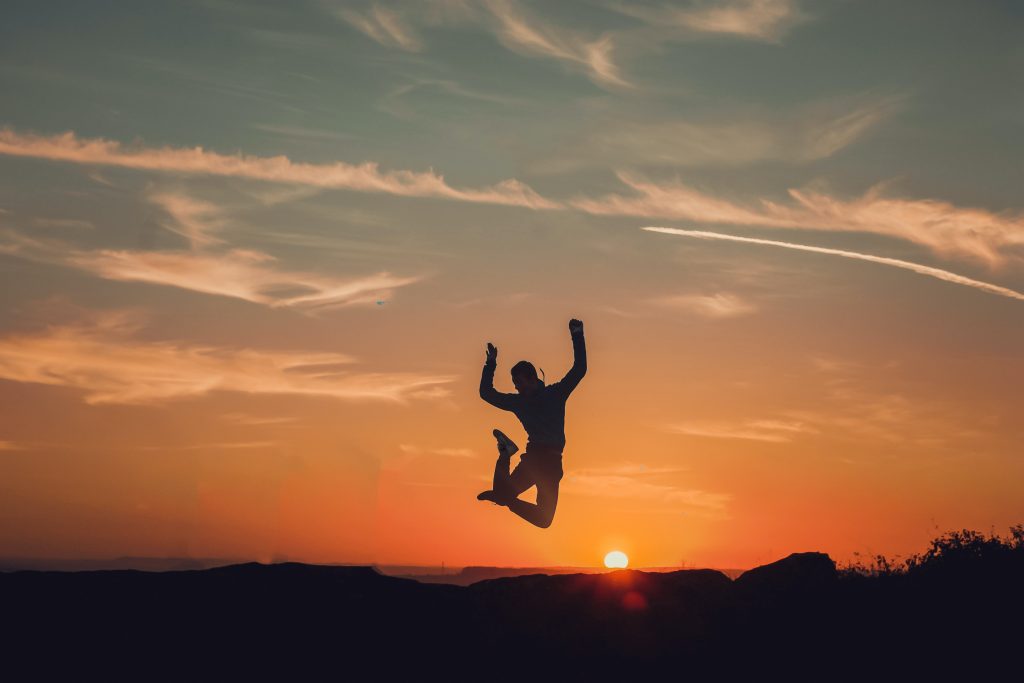 Who exactly is Jungle Jumps?
Jungle Jumps is one of the largest manufacturers of commercial-grade inflatables in the United States. Our headquarters and 24,000-square feet manufacturing facility are located in Pacoima, California. With full-time graphic and product designers on site, we utilize the latest design and manufacturing technologies in constructing high-quality inflatables that have been used at major events such as the Super Bowl, NASCAR races, and the Kentucky Derby. Our designers continuously work to develop new products that give customers some of the best choices available anywhere. We take pride in our quality, using only the best materials and construction practices to deliver an exceptional product that will last for years to come.
We specialize in manufacturing bounce houses and other inflatables. Our products are the foundation of our business, and we are proud to offer a wide range of styles and colors with seasonal free shipping offers. We also manufacture water slides and combination wet/dry slides, which are ideal for outdoor events and festivals during the warmer months. Just like our bounce house options, they come in an array of styles. We can even customize our inflatables according to your vision, with your imagination being the only limit to what we can do for you. Bouncer house accessories and event items will make great additions to your business.
At Jungle Jumps, we know that the price of our products is only part of the equation. We are so confident in our inflatables and customer service that we can provide you with hundreds of customer references to call or email before you make your purchasing decision. We know in the competitive inflatable industry that our success depends on the success of our customers, and we make sure we do not disappoint. All of our inflatables are constructed according to the highest safety and quality standards in the industry. Our commercial bounce houses are not only durable and colorful–they also perform beyond expectations.
What you should consider when installing an indoor inflatable bounce house
-The location of your indoor inflatable play center can make or break the success of your business. A good location is visited by plenty of families with young children and is close to other family-friendly attractions, like malls, water parks, and playgrounds.
-For the most part, families visit these businesses because they have small children. Therefore, you should create an environment that allows children to have fun and enjoy their time at the indoor inflatable play center. You need to strike a balance between the right environment for kids without being too overwhelming or distracting for parents. Children's sections featuring larger inflatable slides, bounce houses, and obstacle courses are likely to be a hit with kids.
-While inflatable play centers are meant for children, parents must also be able to have fun and enjoy the time they spend at the indoor inflatable play center. This can be accomplished by offering plenty of seating throughout the indoor inflatable play center that is close to food and drink options. You could also offer video games, prize redemption arcades, and some other things that will appeal to an older crowd.
-To keep kids energized while they play, do not serve heavy meals at your indoor inflatable play center. This will help manage any accidents that might occur in high-traffic, hyperactive environments.
-Regular maintenance is necessary to ensure that the inflatable play center is in the best possible condition at all times. This includes deep cleaning each night, measuring important parts of the equipment regularly, and fixing any problems that arise. While this may be a time-consuming task, it's well worth it for the safety of your customers.
Before you start a business based around inflatable play centers, make sure that you have the right location, amount of seating, variety of entertainment, and reliable staff that can keep everything in safe working condition.
Best indoor inflatable games
1) 3D Twist 
Model:
IN-6018-C
W X L X H
15 x 15 x 8
Description ( 3D Twist ):
We have taken a popular children's game and turned it into an inflatable experience for the whole family to enjoy. Jungle Jumps has created an inflatable version of Twister, not just on the bouncy floor area but extending to the walls of the unit. Spin the included dial to indicate the hand and foot position of the competitors. Place your hands and feet on the printed colored dots on the floor and walls—before you know it, you're all tangled up and having a blast! This model measures 15'x15′ with eight-foot high walls and is built of the most durable, colorfast vinyl fabric available in the inflatables industry. At your next event, our 3D Twist is sure to create merriment for all ages.
2) Basketball Tic Tac Toe 
Model:
GA-1002-A
W X L X H
6 x 11 x 12
This commercial-grade inflatable game, designed to look like a giant basketball backboard with nine hoops in a tic-tac-toe grid, is a hit with sports fans of any age. The object of the game is to score baskets—whoever completes a vertical, horizontal, or diagonal row wins the round! We've made it tough enough to withstand regular use at outdoor parties and events. It's made from the most durable industrial-strength vinyl fabric available—colorfast and resistant to wear and tear. We chose the primary colors for visual appeal all its own. Jungle Jumps includes ten balls.
3) Multi Sport Game 
Model:
GA-IG105-A
W X L X H
12 x 20 x 12
Our fun and the functional inflatable is a great choice for large outdoor events. It features three separate play stations, each with its own sports theme: football on the left, baseball on the right, and soccer in the middle. Three participants can enjoy this quality commercial-grade inflatable at a time. Each station has holes in the backstop – the goal is to score points by throwing balls through the openings. Mesh panels on the back of the unit capture the thrown balls for easy retrieval. We've combined colorful (and durable) vinyl material with printed details and simulated sports balls on top of this attractive unit for a great look that can't be beaten.
4) 15 Feet High Soccer Kick Target 
Model:
GA-1051-A
W X L X H
17 x 10 x 15
Our inflatable soccer dart game is designed to look and function like a giant dartboard. The face of the board is covered in hook-and-loop material, and the matching soccer ball also has this material. Score points by sticking the ball on the dartboard. The wide base ensures stability, while the durable vinyl fabric is colorful and strong enough for many years of trouble-free use. We've given this model a unique look with blue and black vinyl, then add printed elements to give it realism. The result is a fun game for your next outdoor party or gathering.
5) 7 Feet High Inflatable Dart 
Model:
GA-1044-A
W X L X H
5 X 5 X 7
Imagine a giant dartboard standing seven feet tall and with a width of five feet. Now picture our unique inflatable interactive game, which looks and functions just like a real dartboard. Score points by throwing balls at the playing surface; the balls and dartboard face are covered in hook-and-loop material. The body of the unit is made from tough, colorfast vinyl fabric, this time in dark black with yellow accents. Printed details and the colorful hook-and-loop material add a visual dimension to the unit.
6) Basketball Challenge 
Model:
GA-1035-A
W X L X H
14 X 13 X 14
This inflatable game is ideal for youngsters aged four to seven, who will love the bright colors and opportunity to go head-to-head against opponents. Featuring two individual game lanes, the goal of this game is to score the most hoops. The interior base has additional decorative printing, giving it all the look and feel of a real gridiron. Tough vinyl fabric and exacting construction standards give our inflatable the durability to last for many years.
7) Football Challenge 
Model:
GA-1025-A
W X L X H
14 X 13 X 14
When you want to deliver maximum sporting entertainment, our inflatable interactive game is
the right choice. You'll love the bright colors and the opportunity to go head-to-head against opponents. Featuring two individual lanes, the goal of this game is to pass a football through the openings on the backstop to score points. The backstop is printed with a football player in action. The interior base has additional decorative printing, giving it all the look and feel of a real gridiron. Behind the backstop, a mesh panel captures thrown balls. Tough vinyl fabric and exacting construction standards give our inflatable the durability to last for many years.
8) Skeeball Red and Black 
Model:
GA-1054-A
W X L X H
5 X 17 X 9
Our commercial-grade inflatable skeeball game comes to you with all the fun and excitement of the arcade classic. Just like the arcade version, the goal is to roll balls into numbered openings – the most points scored to win the game! Balls return to a player underneath the playing surface, where they remain until needed again. In our inflatable, we've added details like printed numbers and even a simulated scoreboard to add realism. This model stands nine feet high and is 17 feet long, making it a great choice for festivals, parties, and family gatherings all year long.
9) Hoop For 4 
Model:
GA-1055-A
W X L X H
12 x 13 x 14
Our fun inflatable hoop connect game is the hit of any party or event. It features durable construction and the highest grade of materials. The exterior footprint is 12 feet by 13 feet. Players attempt to throw balls at hoops on top who ever makes a row of balls first is the winner. The balls are returned to players via a channel on the floor. The bright colors of vinyl fabric give this model a visual appeal that will send kids running. It is one of our most popular inflatables and perfect for outdoor parties, family gatherings, and corporate festivals, just to name a few of the many places where our inflatables can be found.
10) Snooker Game 
Model:
GA-1039-A
W X L X H
16 x 32 x 3
Our inflatable snooker table is a fun way to add excitement and challenge to your next event. The table looks just like a real billiards table, right down to the simulated woodgrain exterior, rich green play surface, and corner and side pockets. The goal is to roll balls into the pockets to score points. We have blended colorful vinyl material and added printed details to give our inflatable a look all its own. For your next event, provide hours of fun and enjoyment with a quality inflatable interactive game product by Jungle Jumps, the industry leader in inflatable products.
11) Gaga Ball Challenge 
Model:
GA-1039-A
W X L X H
16 x 32 x 3
At Jungle Jumps, we offer a portable ball pit that is easy to set up and maintain. Our inflatable Gaga Ball Challenge is made of tough vinyl fabric in contrasting shades of sky blue and white. Our expert craftspeople create a durable, stylish, and FUN inflatable to enjoy. Fill the enclosed area with balls, or simply use our inflatable for bouncing and jumping activities. Whatever activity you choose, Jungle Jumps delivers quality, performance, and great looks. This model has an octangular footprint of 20'x20', and the walls are three feet high.
12) Inflatable Foosball Arena 
Model:
GA-1047-A
W X L X H
18 x 40 x 5
This giant commercial-grade inflatable foosball table brings this classic pub game to life in vivid color. The inflatable is 18 feet wide and 40 feet long, with goals at either end for scoring points. Mesh panels behind the goals allow for easy ball retrieval. Built from a piece of rugged vinyl fabric, our inflatable products are durable yet visually appealing. The colors blue, red, and white were chosen to add visual pizazz. For outdoor parties or large events, our giant inflatable arena offers many hours of fun with little or no maintenance.
13) Ring Toss Challenge 
Model:
GA-1005-A
W X L X H
12 X 13 X 8
Jungle Jumps is a leader in inflatable interactives. We offer commercial-grade ring toss games, featuring multiple upright elements. To score points, toss rings over the uprights; each ring is labeled with some points available. You can play against others or compete for solo – whichever approach you choose, we've constructed each inflatable from the best vinyl fabric in the industry, giving it lasting performance and great looks. It sets up easily and is a great addition to parties that youngsters are expected to attend. This interactive measures 8 feet high and 13 feet long along the centerline.
14) Sticky Wall 2 
Model:
IN-6012-A
W X L X H
12 x 21 x 12
For hours of laughter and fun, welcome to our sticky inflatable. Don a matching jumpsuit and prepare for thrills as you jump and stick to the steeply-sloped surface. The object of this interactive game is to see who can jump the highest. This model has a footprint of 12'x21' and stands 12 feet tall. High inflatable sides and bumpers keep young bodies safe as they spend hours bouncing and leaping. We've built this model from durable, colorfast vinyl fabric for lasting good looks and little to no maintenance. For your next event, an interactive from Jungle Jumps is sure to create memories for years to come.
15) Game Challenge 
Model:
IN-6001-A
W X L X H
15 x 25 x 12
A bright rainbow of vinyl colors sets this commercial-grade inflatable interactive game apart from its competitors. It combines bounce house fun with classic sidewalk and board games brought to life. The interior play area has a two-sided vinyl surface: one side hosts hopscotch, while the other side offers a twisted game that everyone loves. Inside the play area, two inflatable basketball hoops are added for even more game choices. The mesh panels on all four sides are finger-friendly and help keep the interior cool when playtime hits its maximum. Made from durable, colorful vinyl fabric, we build our products from the ground up for many years of hassle-free performance and a look that can't be beaten.
Come visit our blog and all our products!
https://www.junglejumps.com/blog/