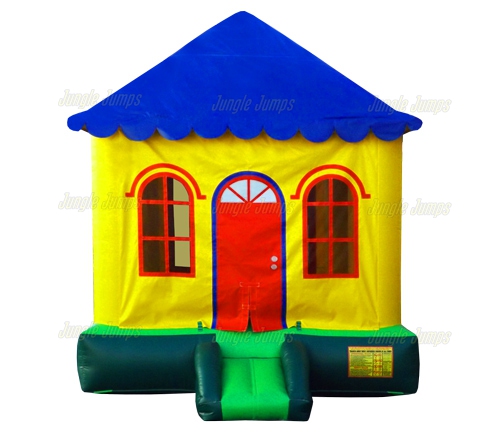 You've got your wholesale moonwalks rental business up and running and making a decent profit. All of a sudden some new person moves into your area and starts offering the same type of inflatable units at a lower cost. Suddenly you find that this other business is cutting into your profits. You may be instantly tempted to start cutting your rates as well in order to compete against the new business – is this really a good idea, or can you actually lose money by cutting your prices? And if that is true, what can you do to compete against new businesses in your area?
Cutting Prices
It can seem like a good idea to cut the rental prices on your moonwalks rentals in order to make more money, but it may actually lose your money. Let's say that you rent out one of your units for $100 a day. If you rent out two units per week that turns you a net profit of $200 a week. Now let's say you give a 10% off discount option. Almost instantly you're losing $20. $20 may not seem like a big deal, but add that up over the months and you'll have lost $80 profit. The more of a discount you offer, the more money you're losing it is very possible that cutting your profits could be devastating for your business.
So How Do You Compete?
If it is not a good idea to compete against other new businesses by lowering your prices, then what should you do? One option is to add value to your company. Adding value to your company means bringing in more high quality items that your customers can rent. For instance you may start offering concession machines to rent along with your moonwalks. Imagine how much more earning potential you have if you were to add cotton candy machines, popcorn machines, or even hot dog machines as rental options for your business. You can even start renting tables, chairs, and tents. By turning your bounce house rental business into more of an entertainment rental business you will find that you attract more customers.
Also, remember to make sure that your loyal customers are treated right. Those of the customers who should receive discounts for ordering again and again rather than your new customers. Loyal customers will always give you more of a profit opportunity the new customers.
Summary
Article Name
How To Compete Against Low Rental Business Prices
Description
You've got your wholesale moonwalks rental business up and running and making a decent profit. All of a sudden some new person moves into your area and starts offering the same type of inflatable units at a lower cost
Author