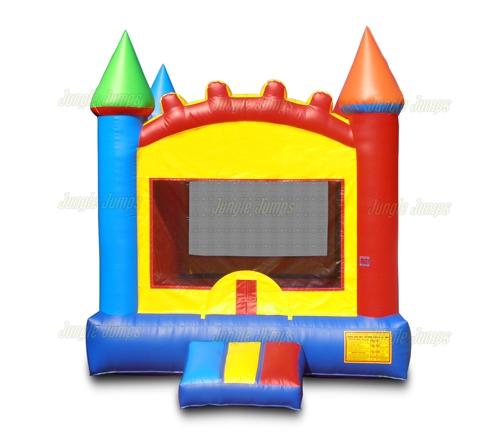 There are so many things to know when you start a bounce house business they can be very intimidating for even an experienced business person. Simply purchasing commercial inflatable jumpers is not enough to guarantee that you are going to have a successful bounce house rental business. Unfortunately it's almost impossible to become a business expert overnight, but if you want to have a successful bounce house rental business there are number of important things that you should know that you may currently not.
Booking
Because a rental business requires booking ahead of time, one question that many business owners have is whether or not they should require their clients to pay in advance for booking. Some owners of other businesses do require fees in order to hold the date at the time of booking. Take, for instance, a wedding photographer. It is not uncommon to see a wedding photographer requiring half of the funds upfront in order to hold the day. But do you need to do this when you own a bounce house rental business? It is actually a very good idea to make sure that your clients are required to pay a small amount in order to hold the date that they have booked. It does not have to be half of the amount, even a mere $50 will help to ensure that your client is serious about booking your commercial inflatable jumpers, but there is another huge reason why you should think about requiring your customers to pay something when they book.
What happens if a client books and then cancels on you? You miss out on potential income. If you held the date for this client and turned away other offers only to have the client later cancel on you, you get absolutely no money. If, however, you require your clients to pay a portion of the rental fee in order to successfully be booked you will at least have that money in your pocket. Make sure that you not only require a booking fee, but that you also require the contract to be signed before you set up a bounce house. Often business owners will send out the contract, generally via email, and will require the deposit to be sent back with the contract.
Summary
Article Name
Booking Fees for Your Bounce House Business
Description
Simply purchasing commercial inflatable jumpers is not enough to guarantee that you are going to have a successful bounce house rental business
Author