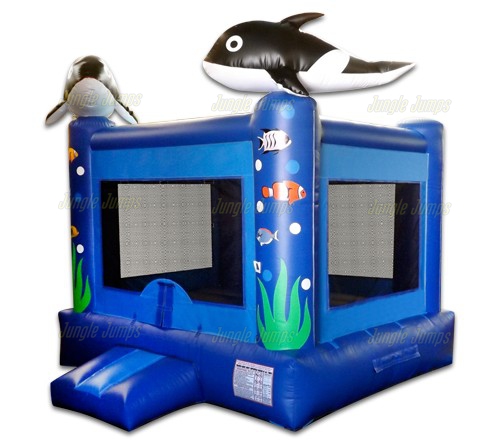 When you own a business there are many things that you need to think about, and one of the biggest things that you need to determine is how much money you are going to willing to spend on – from how much you spend on inflatable jumping castles to how much you spend on advertising. One big mistake that many new business owners make is in spending tons of money on purchasing their inflatable units while earmarking very little money for their website and online advertising.
What Is a Cookie Cutter Website?
If you've ever made cookies during the holiday season than you know exactly what the term cookie-cutter means. Basically, a cookie-cutter website is one that looks the same as all of the other websites. It is a website that is very difficult to distinguish from many different other websites, which, in the business world, means dying a slow death. But why would people use cookie-cutter designs anyway? One of the biggest reasons is because it is so affordable to do so. Getting a WordPress website can be absolutely free which, in most business owners minds, means more profit. Unfortunately, having a WordPress address does not look professional nor does it look unique.
What to Do
In order to truly in sure that your business gets the most attention possible it is important to make sure that your website looks at unique and that it is memorable. This doesn't mean that you need to have tons of flash or video on the website, but it does mean that it needs to look professional, unique, and that it also needs to be easy to use. Show off the inflatable jumping castles that you have on the website, but make sure that you post real pictures and not just stock images so that your potential clientele can see exactly what your units look like. Is very likely that you do not have the skills necessary to be able to do this kind of work, and that is okay. That is what professionals are for. By spending a little bit of money to hire a professional website designer you will find that your sales go up much more than they would if you were to have used one of those un-unique, cookie-cutter websites.
Summary
Article Name
Avoiding Cookie Cutter Websites
Description
Basically, a cookie-cutter website is one that looks the same as all of the other websites
Author