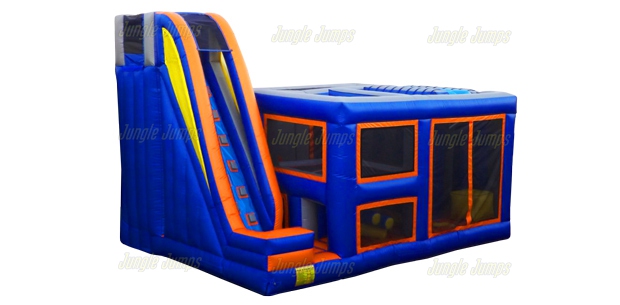 Periodic press releases are a great, free way to get your business information in front of prospective customers. Having your company name consistently in front of your target audience is certainly a benefit to your inflatable business. One of the most important things is that press coverage is generally a free marketing tool, only requiring the time commitment from you to write and submit the press releases. This type of free publicity leaves your marketing budget completely untouched and available to be used elsewhere, allowing you to make the most of your marketing dollars.
There are plenty of topics that you can write about for your inflatable business. When you add a new inflatable product to your company, let everyone know about this new offering with a press release. If your inflatable products will be featured in an event that is open to the public, create a press release welcoming the public and describing the products you will have available. Any time you offer your services to a charity or other act of goodwill, take advantage of this by creating a press release. You may also want to create a press release at the beginning of various inflatable seasons, such as summer, graduation, and others, discussing the services that you offer for each particular event.
When writing a press release, it should be concise and to the point. For each submission focus on topic for your inflatable business and be sure to tout the services that you offer, without coming across as too sales-oriented. Your press release should be three to four paragraphs long. Remember to always include your business contact information including address, phone, website and email. You should also write a brief paragraph at the end of the press release, separated from the release itself, with your company information and background. This will establish the credibility of your company and make the recipient aware of the products and services that you offer.
To distribute your press release you will need to compile a list of local entertainment websites, magazines, blogs, newspapers and other third party sources. An online search should help you to acquire this list. Take some time in compiling this list and do the research to find the sources that will be most likely to publish your press release, and have it be seen by your potential customers. If possible try to find a specific contact to send the press release to, if there is not a person specified for press releases look for the editor or assistant editor as your contact point.
Send your press release as a Word file attached to an email with a brief introduction of yourself, your inflatable business and the accompanying press release. It is also helpful to include a small image in jpeg format. Press releases with images accompanying them are more appealing and more likely to be published.
Keep in mind that the press works a bit slower than some businesses. It may take two or three months for a press release to be published. Remain persistent and continue to send out periodic press releases every month or two to see results with new leads generated for your inflatable business.