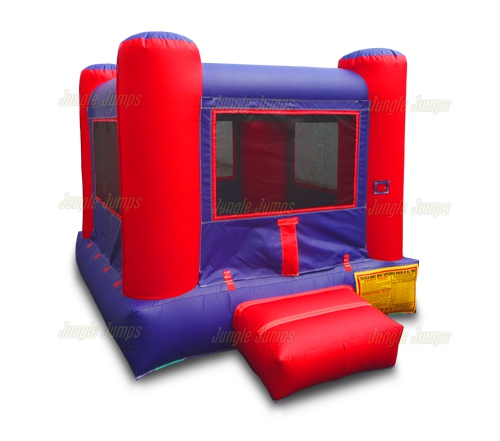 Every year hundreds of people purchase inflatable bounce houses in order to start their very own bounce house rental business. It is true that this can be a very lucrative type of business, especially for people who are not experienced in owning a business. But if you look at the facts you will see that many of these first-time business owners windup shutting their doors within only a few short years. One of the biggest mistakes these beginner business owners make is in purchasing equipment that is not up to par. Remember: you get what you pay for.
The Right Equipment
In order to make sure that your business has a chance of surviving you will need to first in sure that you purchase bounce houses that are high quality enough that they can be considered commercial bounce houses. There are many different inflatable bounce manufacturer websites you will find online, and most of them can make it seem like it is very cheap to purchase a bounce house. The truth of the matter, however, is that it is not. If you have found a bounce house that is under $600 is very likely that the unit you are looking at is either a used unit that has seen better days, or that it is a unit designed for home use only.
Home use bounce house units are not designed to stand up to the rigorous activity that a commercial bounce house unit is. When you rent out your bounce house units you will find that children will do some serious damage to them – in fact, they are supposed to. It is never gentle to bounce around on something and that is what these units are designed to do, that is why getting a high quality, strong, weather resistant commercial bounce house unit from an inflatable bounce manufacturer is important.
Yes, you will find that you have to pay quite a bit more in order to purchase a commercial bounce house unit – but as we said above you get what you pay for. If you spend only $600 to purchase a unit and rented out you will quickly find that you need to purchase another unit as the first unit will likely break down within only a few short months.
Summary
Article Name
Description
you will find that you have to pay quite a bit more in order to purchase a commercial bounce house unit
Author