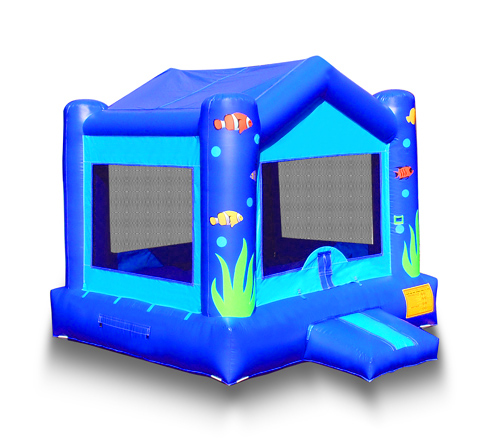 We have all seen inflatables at children's parties, and secretly wished we could go on them, too. The good news is that these bounce funhouses aren't only meant for kids! There are adult-sized inflatables that will work perfectly for parties and team-building activities. If you are at a loss of what to do for your next team get-together, consider investing in inflatable party equipment. Here are a few reasons why that is a great idea.
Why Inflatables Are Great for Team Building Activities
You no longer need to secretly wish that you can play on a bounce inflatable jumper anymore. You can make this dream a reality and get the chance to turn every team-building activity into a fun and unique experience.
Here are a few reasons to consider getting inflatable equipment for your team's enjoyment.
It Builds Teamwork And Communication

This is the primary reason why team building activities take place. The more fun that people have together, the stronger the bond they will be able to build and develop. Bounce houses and other inflatables are a fun way to help improve the relationship of a team.

It's A Great Way To Exercise!

Who said exercise can't be fun? Inflatable fun houses can be a great way to not only have your tea, bond, and spend time together. But will also be a wonderful way to encourage your employees to keep fit. They will barely notice all the exercise they will be getting while jumping around together.

It Gives Everyone A Chance To Have Fun Together

Everyone has attended a team-building activity in a restaurant or coffee shop. It is time to break out of the norm and find a new activity to do as a team. You can give your team the chance to have good wholesome fun together while developing solid teamwork skills. 

It's A Wonderful Way To Break The Ice

If you have team members that are shy and seemingly withdrawn, having a bounce house may encourage them to come out of their shell. New employees may find it easier to talk and connect to their co-workers if they are placed in a fun and carefree environment. 

You Can Use The Inflatable In Other Occasions, Too

You don't need to restrict the use of your inflatable equipment to team building parties. If you have spare space in your office building, you may opt to put an inflatable jumper in your recreational room. Your team will love to laze around on the bounce house or jump around on it during their breaks. Your employees will not need to wait for team parties to bond, they can be able to do it at work, too. 
Conclusion
Team building activities are meant to be a way for the team to bond and connect outside of the workplace. These activities are meant to help workmates build teamwork and get closer to one another. Buying a bounce house that can be used during these team outings is a great investment. It will encourage your team to form closer relationships, which will benefit the way they work together. 
If you are thinking about buying a commercial moonbounce or commercial grade bounce house, you can get one from Jungle Jumps! We are worldwide suppliers of commercial grade inflatables. Make your team building activities more fun by buying a bounce house of your own today!