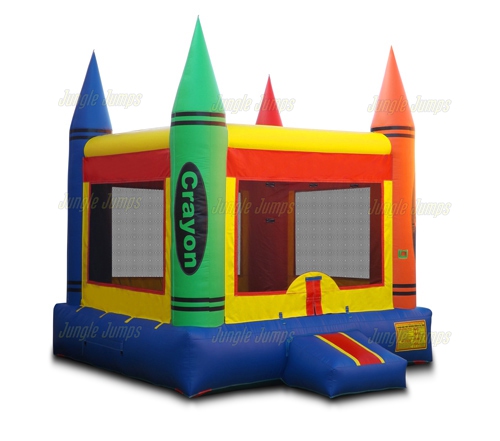 Having kids is a fulfilling experience that adds a whole new dimension to the meaning of life because it actualizes the concept of making a difference beyond oneself. However, there are some instances where your little one is more troublesome to deal with as they move past their infancy stage, especially when they start getting bored. 
Now that your little one is on the cusp of learning to walk on their own (or already walking) and speaking their first few words, it's important to know that they're at that stage of their lives where their awareness is heightened.
At the stage of early childhood, your little one will no longer be entertained or amused by little nursery rhymes, baby food, coddling, or peek-a-boos. This is all because growing older means they start cultivating their seemingly never-ending sense of curiosity that bears the need to explore and do fun things.
In this age where COVID-19 has taken over life and changed many of the different routines we follow, the chances are that your little one is becoming crankier because they're stuck at home. Unfortunately, being stuck at home means that their sense of curiosity won't be as fulfilled as it should be, but this is where a bounce house can be especially helpful!
Why a backyard bounce house is the perfect curiosity-filler to invest in
When you help your little one fulfill their sense of curiosity, the first thing you'd probably realize is that it's not as easy as it seems. While you might think that usual solutions can help, they can easily prove to be not sustainable because they will cost a lot of money or become boring far too easily.
Thankfully, getting a backyard bounce house provides the solution that you need to keep your little one entertained while they're stuck at home. If you're wondering why a bounce house purchase from Jungle Jumps is something that you should consider investing in, here are some compelling reasons to watch out for:
1. It makes for a great form of exercise
As your little ones continue to grow more active as they gain control and independence over their muscle functions, they'll start learning to move in various ways beyond crawling and walking. With a backyard bounce house, you'll get to help your kids satisfy their curiosities over what their bodies are capable of because it allows them to stay active, giving them a great workout simultaneously!
2. It is something that will help spend the excess energy your little ones have
If there's one thing about being stuck at home because of the pandemic that you'll need to watch out for, it's the fact that your kids are spending more time sleeping, meaning that they have a whole LOT of energy. Fortunately, you can help your little ones put their energy in the right place by giving them an option to spend all their extra energy jumping up, down, and around a bounce house!
3. It is something that your kids will get to enjoy even when they grow old
Although most parents may dismiss or disagree with the idea of purchasing a backyard bounce house for their kids, it's definitely an idea worth considering because it's a long-term investment that your kids won't get tired of. Even as they become tweeners, teenagers, and young adults, the inflatable castle won't ever waste away because it will always make for a fun activity that your family can enjoy!
Conclusion
When it comes to helping your little ones stay entertained as lockdowns persist amid growing concerns over COVID-19, nothing proves to be a better solution than a backyard bounce house. With this portable inflatable, you'll be able to ensure that your kids stay as entertained as possible even when you're all stuck at home!
At Jungle Jumps, we take immense pride in being a bounce house manufacturer of all kinds for any child (and child-at-heart) that needs an unforgettable experience. If you're looking to buy a top-quality bounce house for your home, get in touch with us today so we can help!